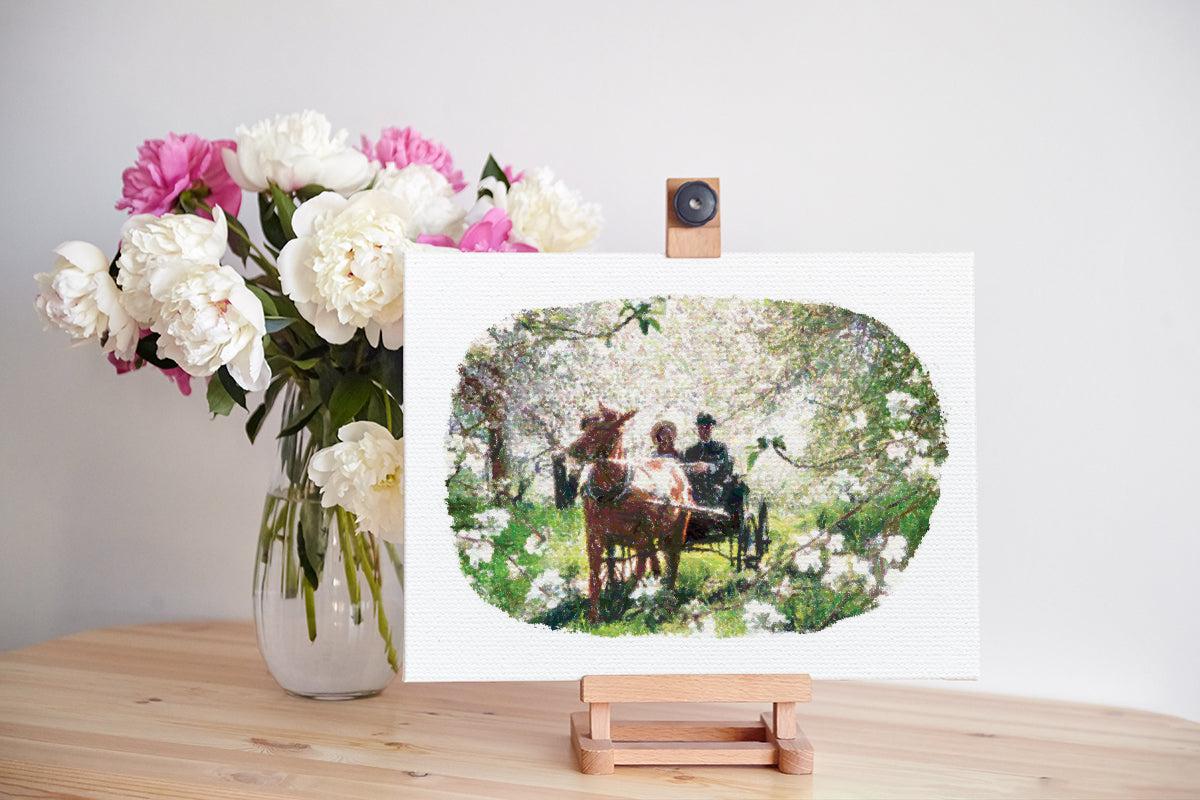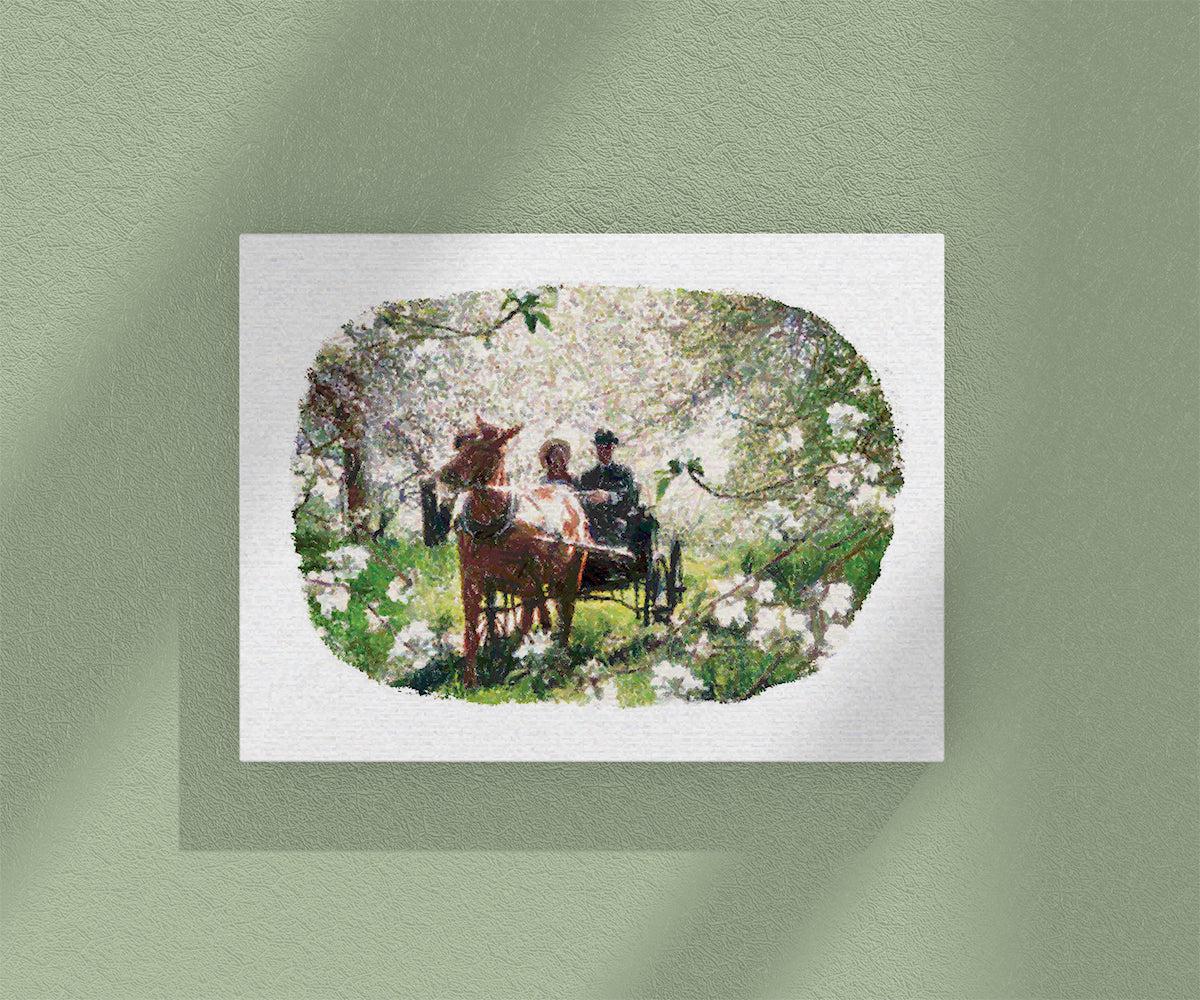 "White Way of Delight" Pencil Sketch Canvas Print
Regular price
$ 29.99 USD
Sale price
$ 29.99 USD
Regular price
$ 0.00 USD
"They shouldn't call this lovely place "the avenue"? There's no meaning in a name like that. They should call it the "white way of delight." It's far more glorious than I could ever have imagined." - Anne of Green Gables
This gallery quality canvas features an iconic scene from the Sullivan Entertainment film, Anne of Green Gables.
Product Details:
Printed on exhibition canvas, satin finish
Custom hand stretched canvas
Size: 8 x 10 inches; 7/8 of one inch thick
Excellent print
I love this print on canvas. I makes me feel like I'm riding with Mathew along The Lake of Shining Waters and the white way of delight when Anne first came to Prince Edward Island. I have the Gables winter scene and the Fall print as well. All positioned on a wall in my bedroom. They take me back to the island and Anne. Well worth the expenditure. The nostalgia is worth priceless.