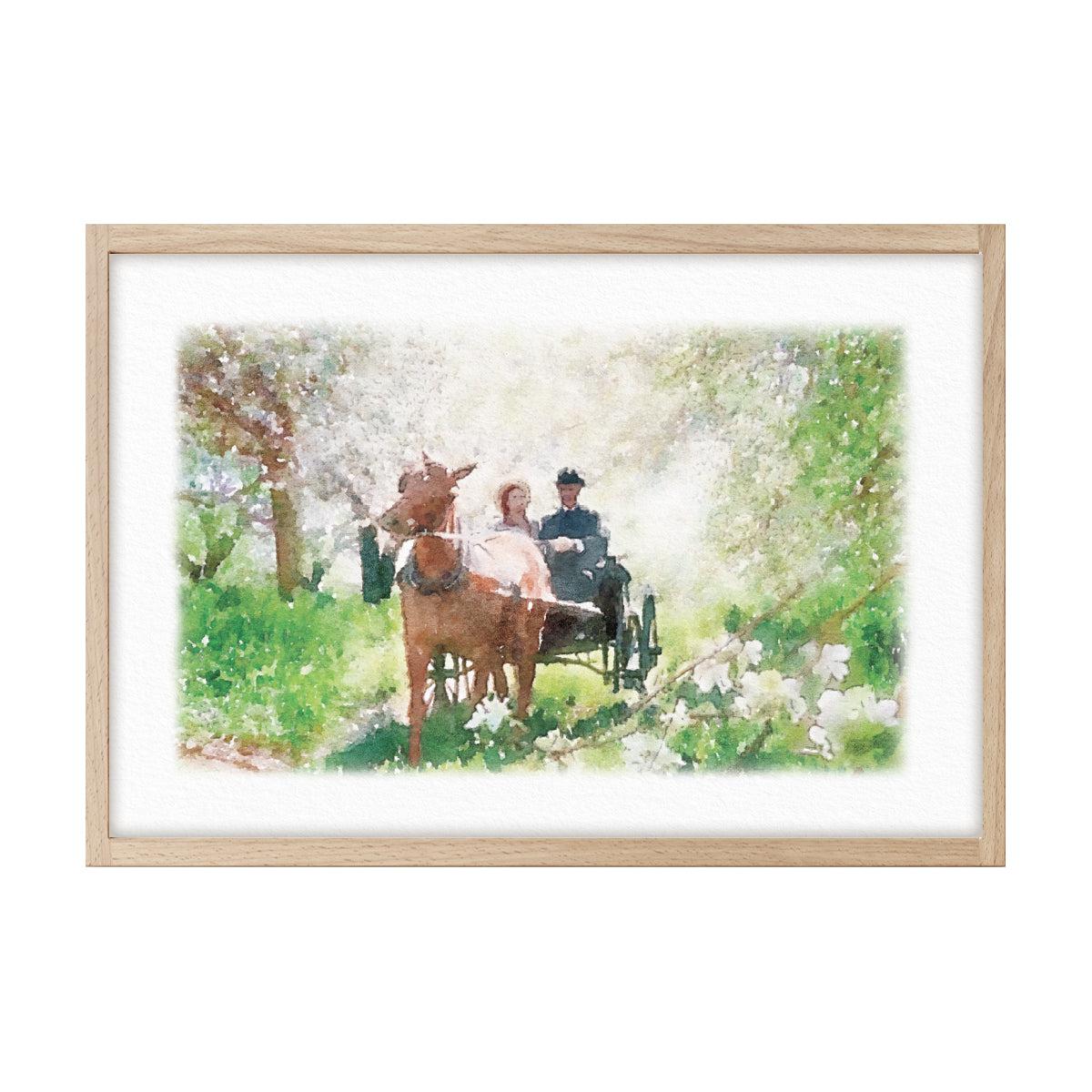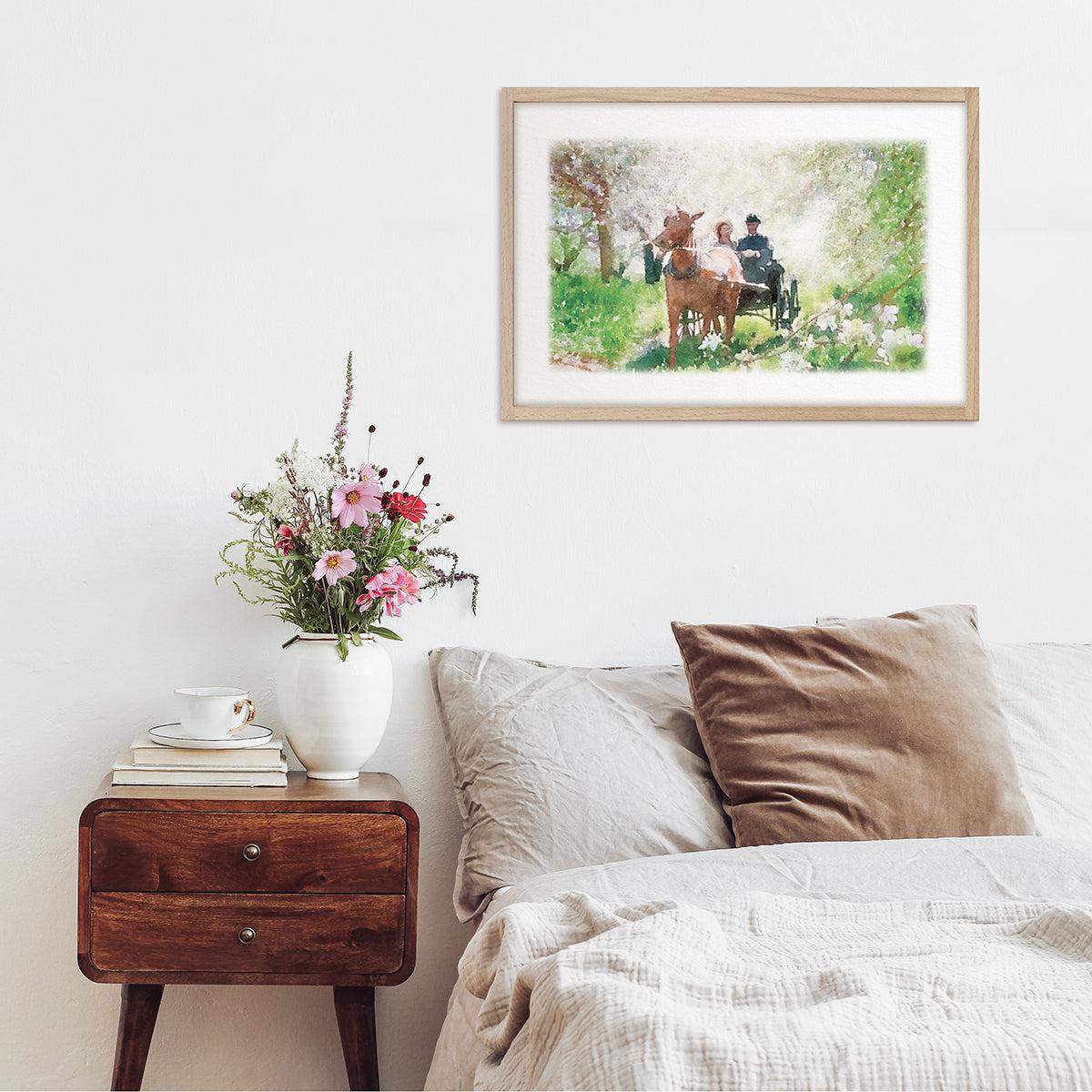 "White Way of Delight" Limited Edition Watercolor Print
Regular price
$ 27.99 USD
Sale price
$ 27.99 USD
Regular price
$ 39.99 USD
Inspired by the watercolor paintings of Swedish painter Carl Larsson, Shop at Sullivan has commissioned a series of limited edition prints that depict scenes from Anne of Green Gables, emulating the idyllic atmosphere of the series. Larsson's depictions of 19th century domestic life were the inspiration behind the production design of Anne of Green Gables.
Product Details: 

"White Way of Delight" depicts Anne Shirley and Matthew Cuthbert on their way to Green Gables through the tree lined avenue Anne falls in love with, and names "The Way of Delight."
Each image in the series is limited to a run of 100 copies. They are numbered and signed by Canadian artist, Aline Zoe, and by Anne of Green Gables Director, Kevin Sullivan
Texture: Printed on high quality watercolor paper with a matte finish
Size: 12 x 18 inches 
Prints are unframed
Neutral
Being totally honest. I wouldn't give more than $5 for just a print like that, but I understand the artist wants a big cut of the pie. That said, my wife loves it, and that's all that matters. Had a small problem with shipping. Request it sent in a tube instead of a box.