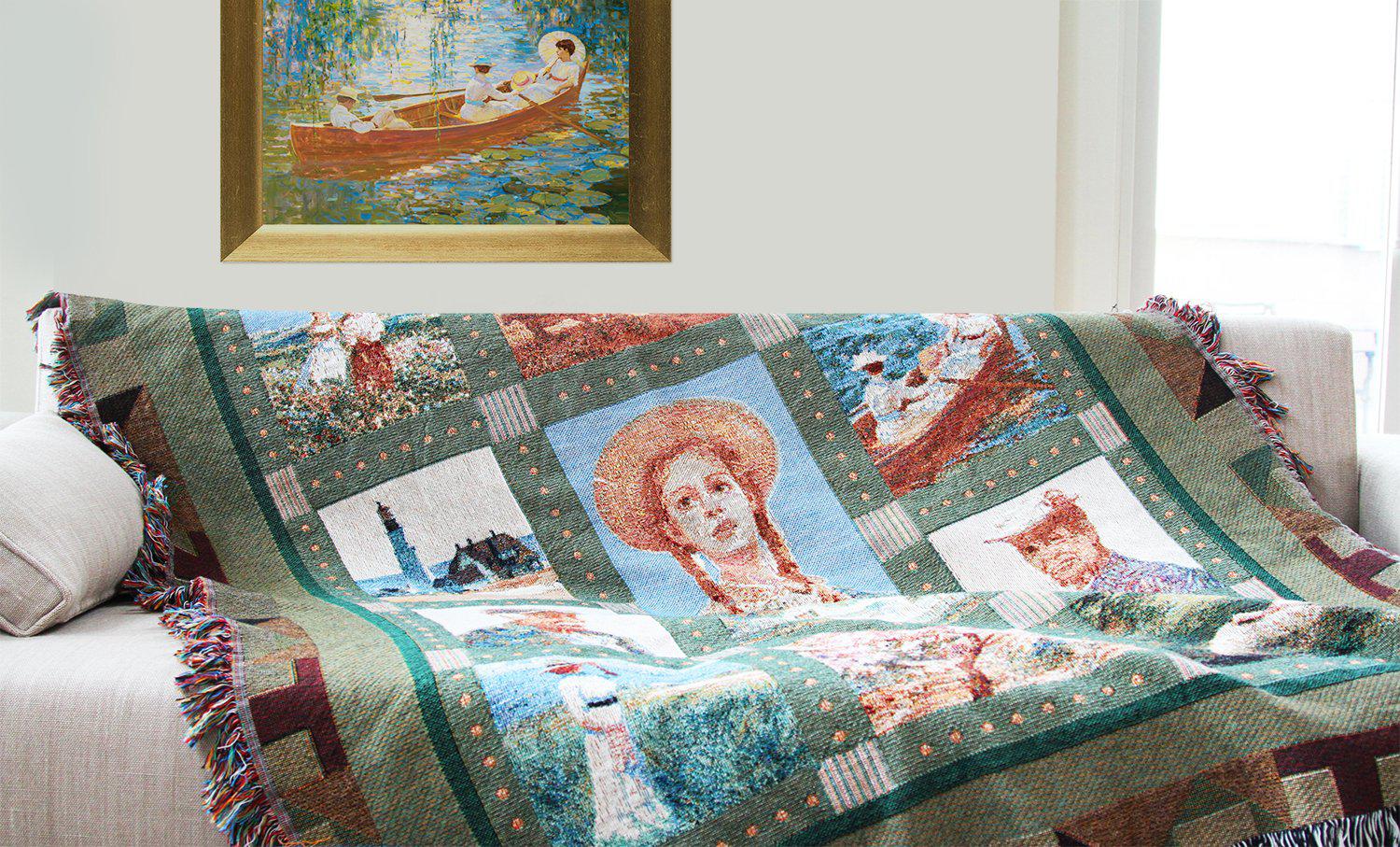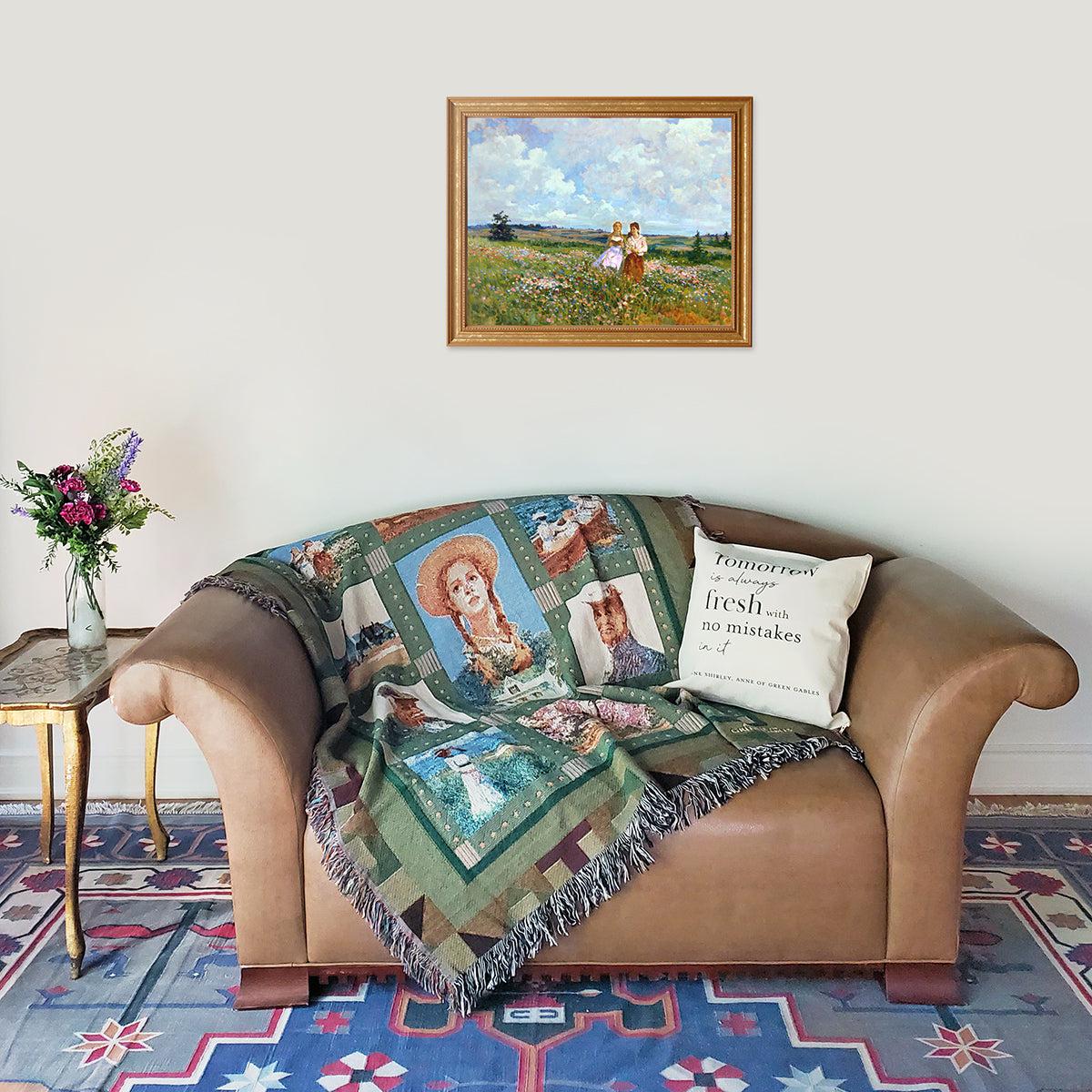 One-of-a-kind Anne Quilt Blanket
Regular price
$ 91.00 USD
Sale price
$ 91.00 USD
Regular price
Featuring iconic Anne of Green Gables and Avonlea inspired images!
This blanket is a 56'x60' detailed jacquard weave. 100% Cotton.
Washing instructions:
 Wash in a regular washing machine on the gentle cycle - cold water setting. Dry your blanket in low heat setting. Hang-dried is preferred. Do not use bleach or other whitening or harsh chemicals.
My childhood envelops me in warmth
The Anne of Green Gables quilt is just what the soul ordered. It's warm, heavy on my body & brings back lovely memories from the book and tv show in stunning detail!
Don't think just buy it already
This is a timeless throw blanket, not only is it functional but it has some of the best scenes from Anne of green gables I've had mine for well over 4 years now and its still in perfect condition! Perfect for a Canadian lifestyle, with falls & winters!
Beautiful Quilt
The quilt had all the wonderful scenes from Anne of Green Gables! It was a really good quality!
My Favorite Quilt
I received this beautiful Anne of Green Gables quilt as a Christmas present last year, and now it hangs in my favorite place. I have been a fan of Anne for a few decades, and I also have other items like the pillow case. The quilt wears well, and I love the colors and artwork in it. The size is perfect and I can snuggle up in it to keep warm when I am reading in my favorite chair. It's a lovely gift and I get compliments on it. I think fans of Anne would love this quilt.
Birthday Gift for Grandmother
My maw maw and I have watched Anne of Green Gables together for years and now we've continued the tradition with my daughter as well. We all love this timeless classic.
I got this blanket as a gift for my maw maw's birthday. It arrived yesterday and it is absolutely beautiful! It is a very nice size and wonderful quality! Her birthday isn't until next month so I haven't given it to her yet. I have it wrapped and waiting, but I know she will love it as much as I do!
I'm seriously considering getting one for myself soon once I have the money to spare. It is pricey but we'll worth it!