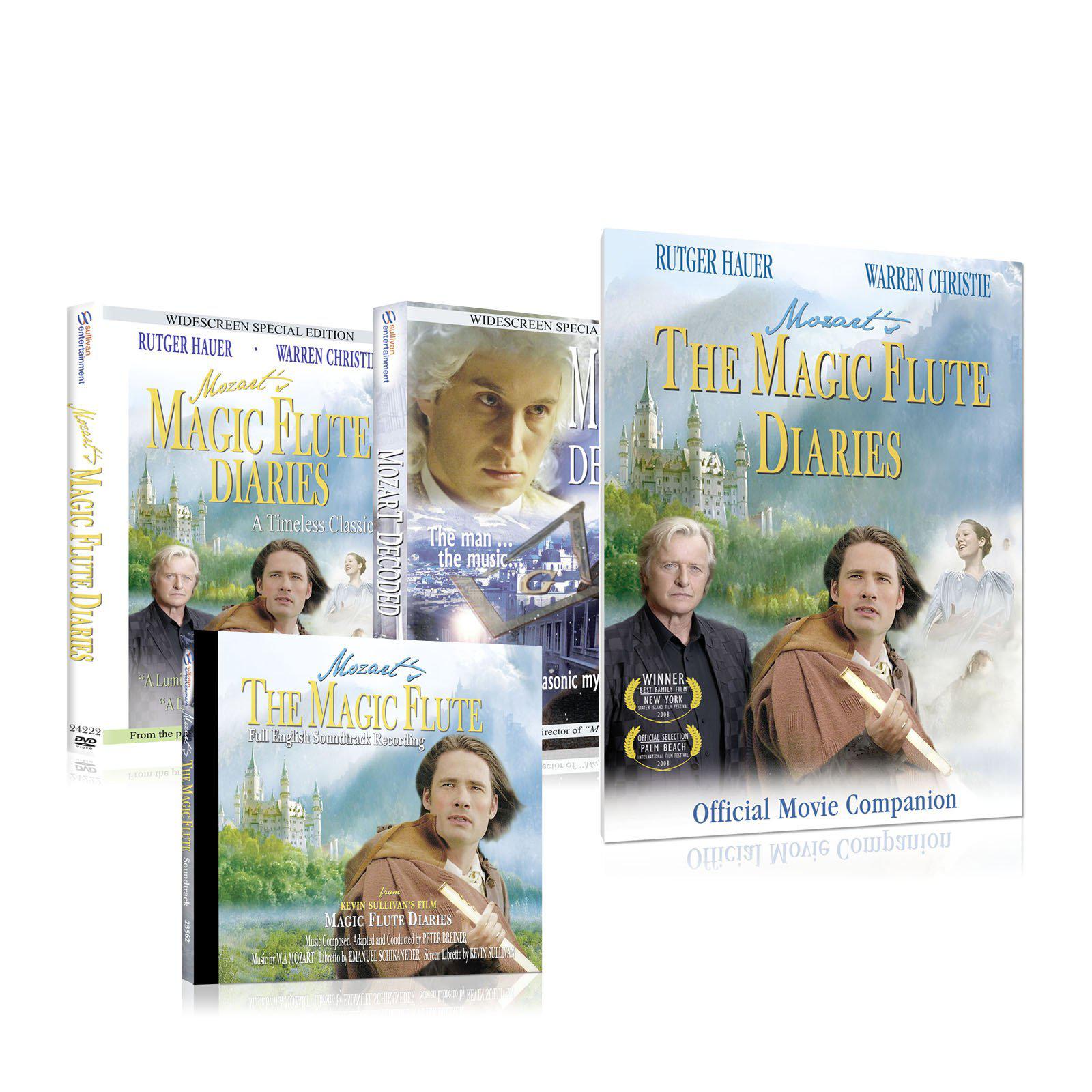 Mozart DVDs, CD and Book Collection
Regular price
$ 19.99 USD
Sale price
$ 19.99 USD
Regular price
Take a journey into Mozart's world with this collection, which includes the modern fantastical reworking of Mozart's opera "The Magic Flute", film soundtrack, film companion guide with behind the scenes photography and background on Rutger Hauer, Toronto's Opera Atelier and cast and how this musical extravaganza was brought to life, and a documentary about the life of Mozart "Mozart Decoded".

This collection is a Mozart fan's dream and includes:
-Mozart's Magic Flute Diaries -Film (DVD)
-Mozart Decoded-Documentary (DVD)
-Mozart's Magic Flute Diaries film soundtrack CD
-Mozart's Magic Flute Diaries Film Companion Guide Book

Beautiful music and production
We were familiar with Mozart's Magic Flute, but the movie really brought scenes to life, especially the fantasy sequences. The vocal performances are excellent!
DVD's
Loved it, my wife loves all that I got from your shop!