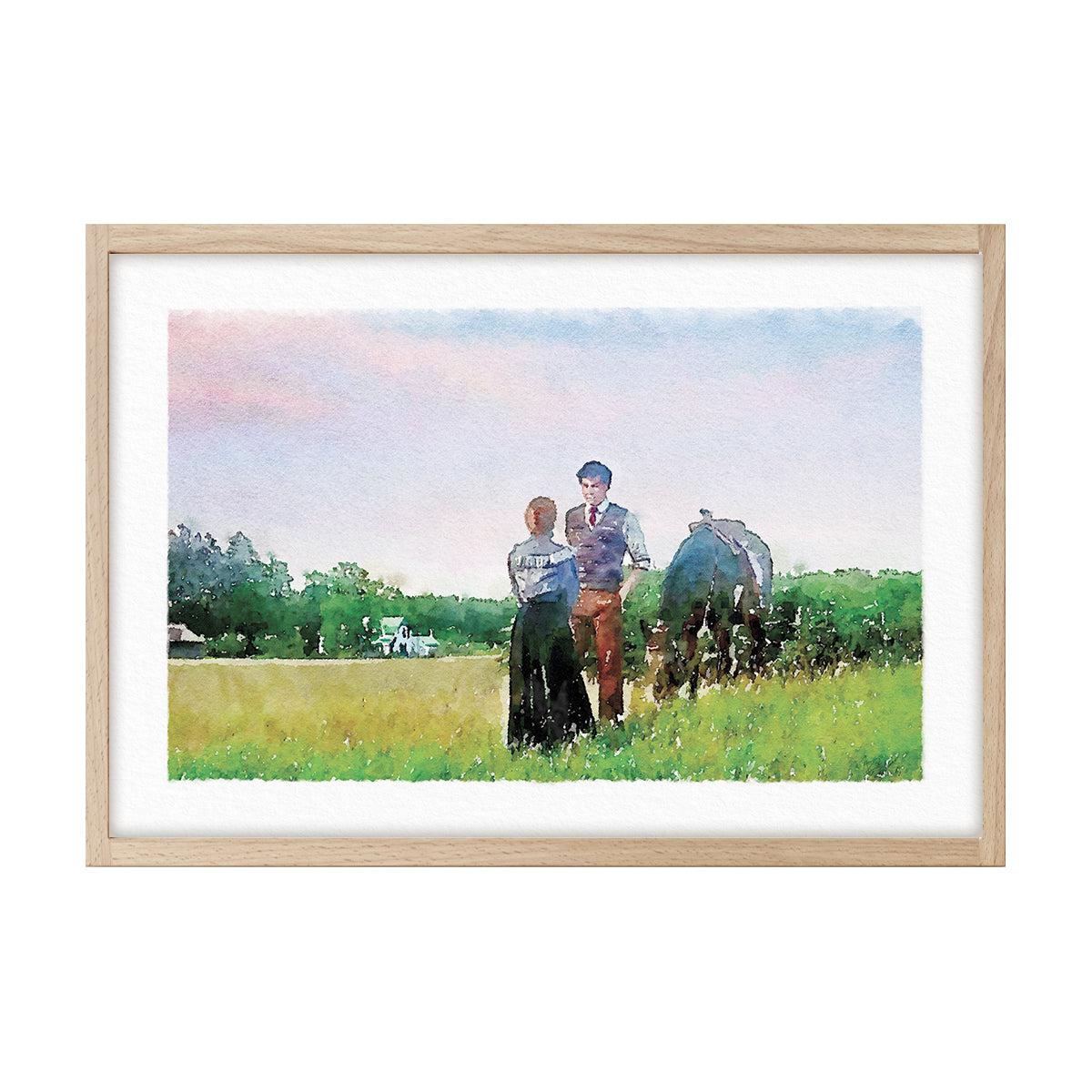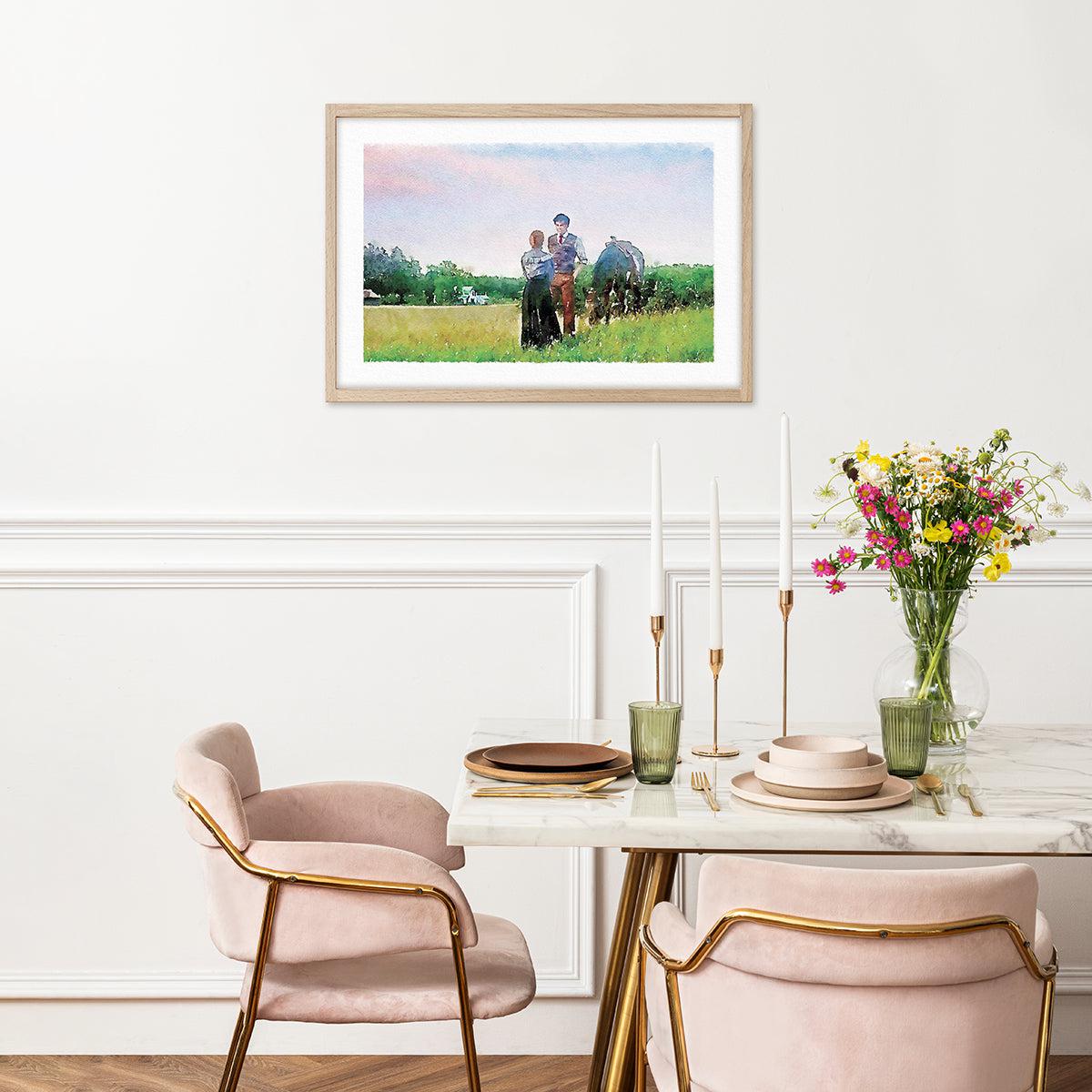 "Carrots" Limited Edition Illustrated Print on Watercolor Paper
Regular price
$ 39.99 USD
Sale price
$ 39.99 USD
Regular price
Shop at Sullivan has commissioned a series of limited edition watercolor prints that depict scenes from Anne of Green Gables, emulating the idyllic atmosphere of the series in the impressionist style. 
These pieces reflect an 'impression' of what the light, atmosphere, people, object or landscape being depicted in each scene feels like and while not heavy on detail, are evocative in feeling,
Product Details: 

"Carrots" depicts Anne Shirley and Gilbert Blythe meeting in the pasture at Green Gables; deciding once and for all to be friends.
Each image in the series is limited to a run of 100 copies. They are numbered and signed by Canadian artist, Aline Zoe, and by Anne of Green Gables Director, Kevin Sullivan
Texture: Printed on high quality watercolor paper with a matte finish
Size: 12 x 18 inches 
Prints are unframed
Tender and Sweet Moment
Love the watercolor interpretation! A mature Carrots and Gilbert allowing their connection to surface in the most supporting and loving way and brings their relationship to yet another level of Gil's devotion to his "Carrots".
Tender
beautiful watercolor print. It catches Anne and Gilbert's personalities, a little shy with each other about their feeling and maybe the most romantic part of the whole thing.