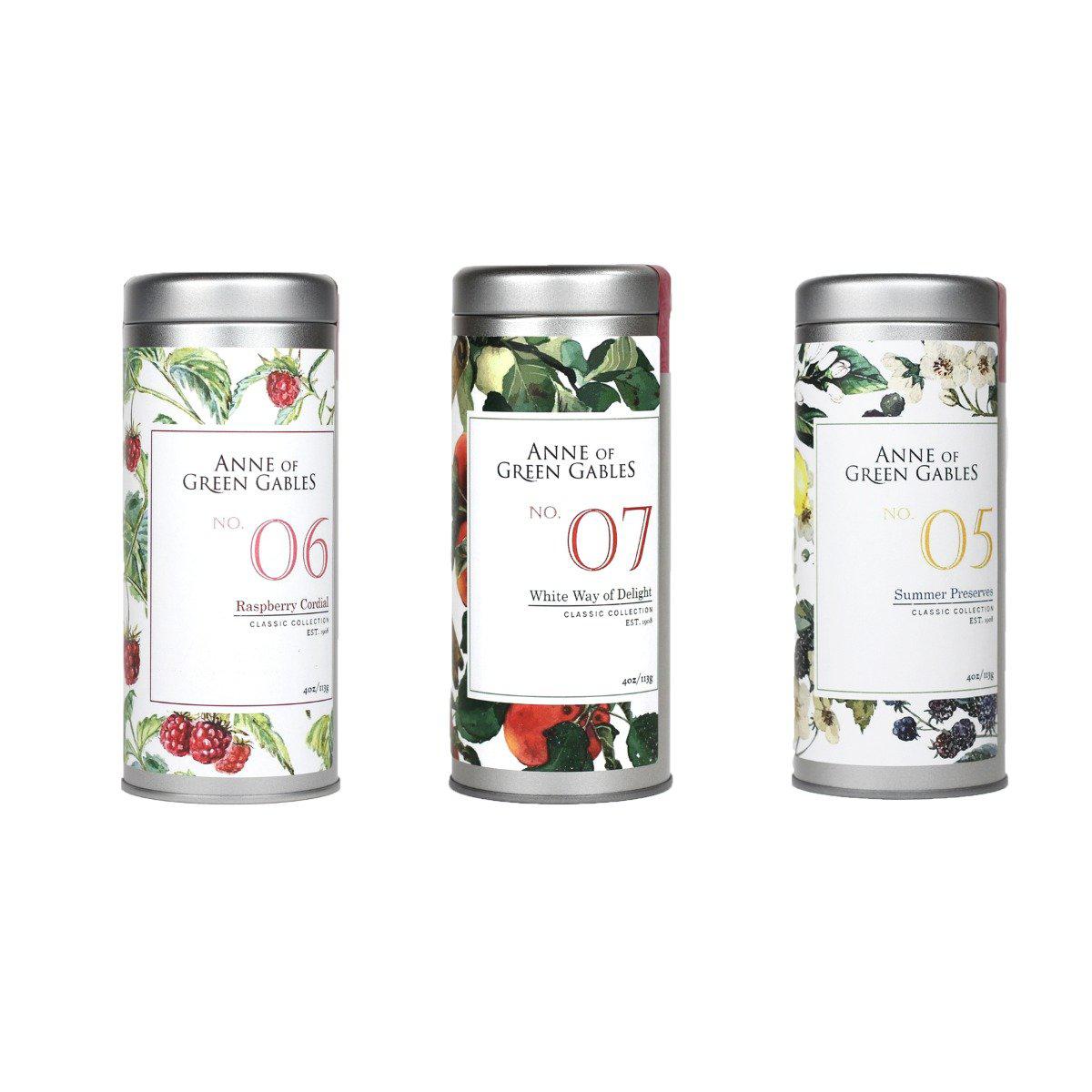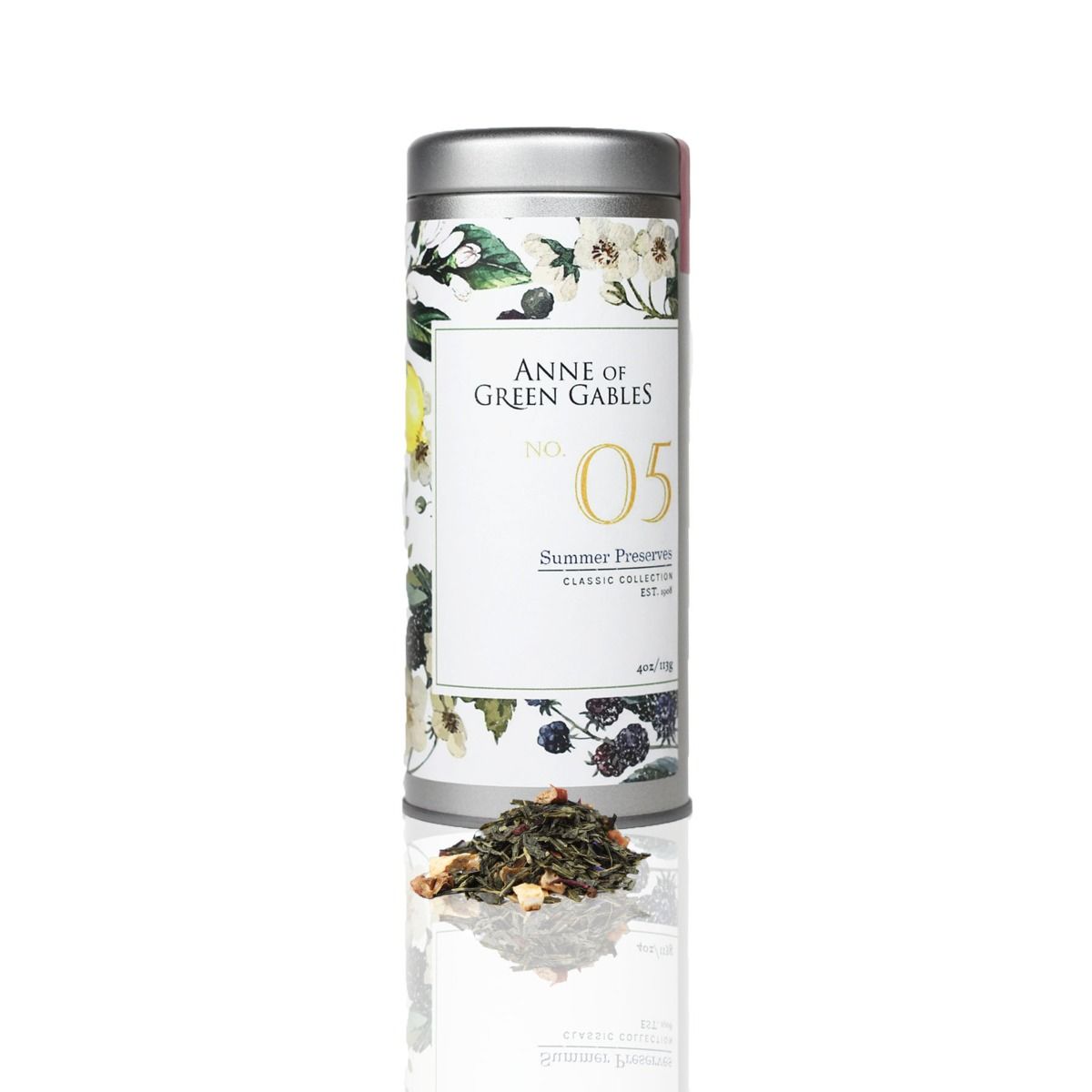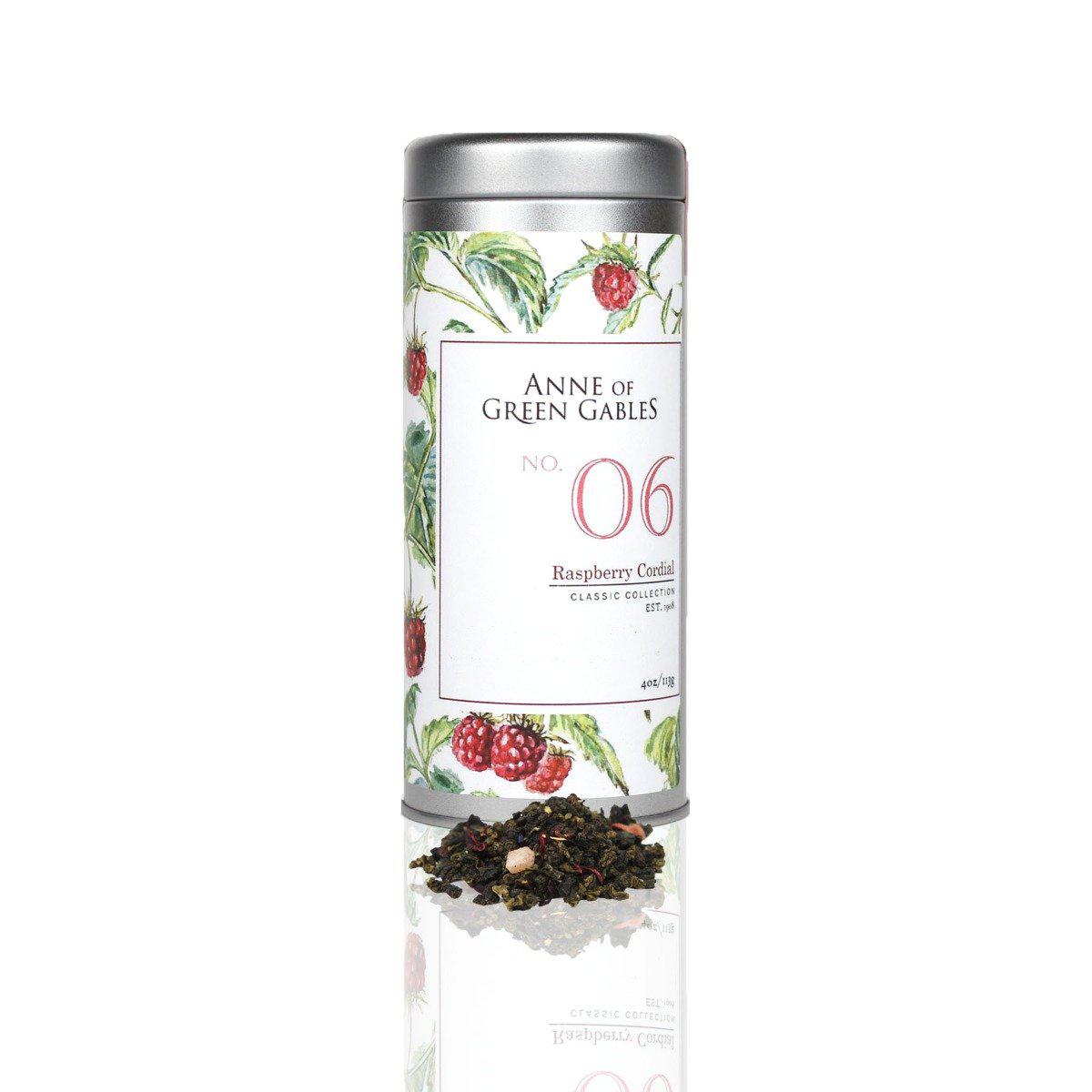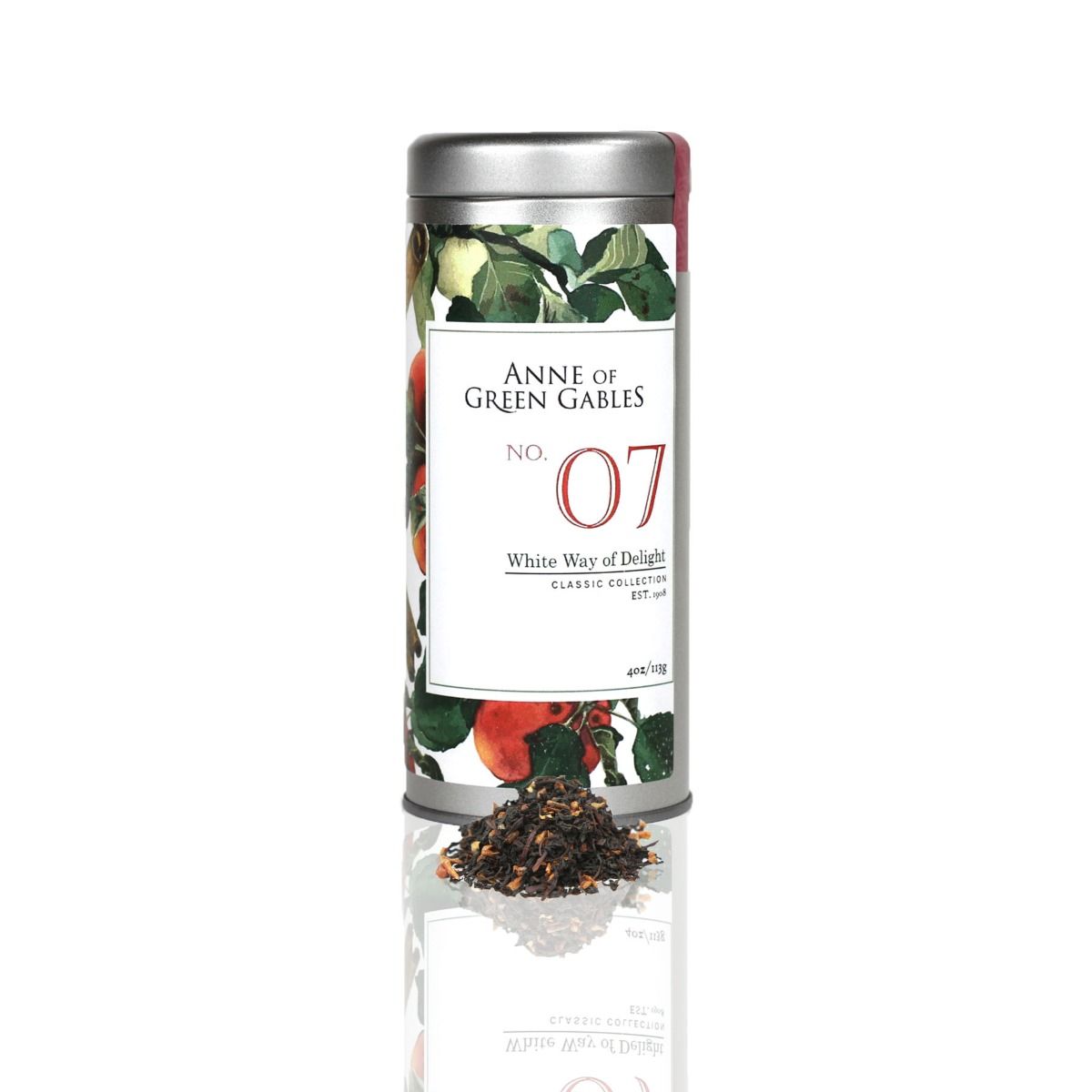 "Anne of Green Gables" Tea Collection
Regular price
$ 44.99 USD
Sale price
$ 44.99 USD
Regular price
Includes three Loose Leaf Teas:
"Summer Preserves" Loose Leaf Tea, which is a sencha green tea. Has dried fruit pieces, passion fruit, mango and kiwi flavoring.
"Raspberry Cordial" Loose Leaf Tea, which is a relaxing, fruity Tieguanyin oolong. Flavored with raspberry and mixed with fruit pieces.
"White Way of Delight" Loose leaf Tea, which is a blend of Ceylon black tea. Includes dried apple slices, cinnamon chips and flavoring. 
Product Details: 
Use 1 gram or 1/2 teaspoon for a 6 oz cup 

Green teas: Brew 3 - 4 min at 180 F / 82°C

Oolong teas: Brew 4 - 5 min at 190 F / 88°C
Black teas: Brew 5 min at 212 F / 100°C
Anne of Green Gables Tea Collection
Loose leaf tea
Second time I've ordered all the varieties. I'd even like to see more varieties.
I haven't yet received my teas. I am very sad. I am very excited to receive them. I hope they arrive soon.