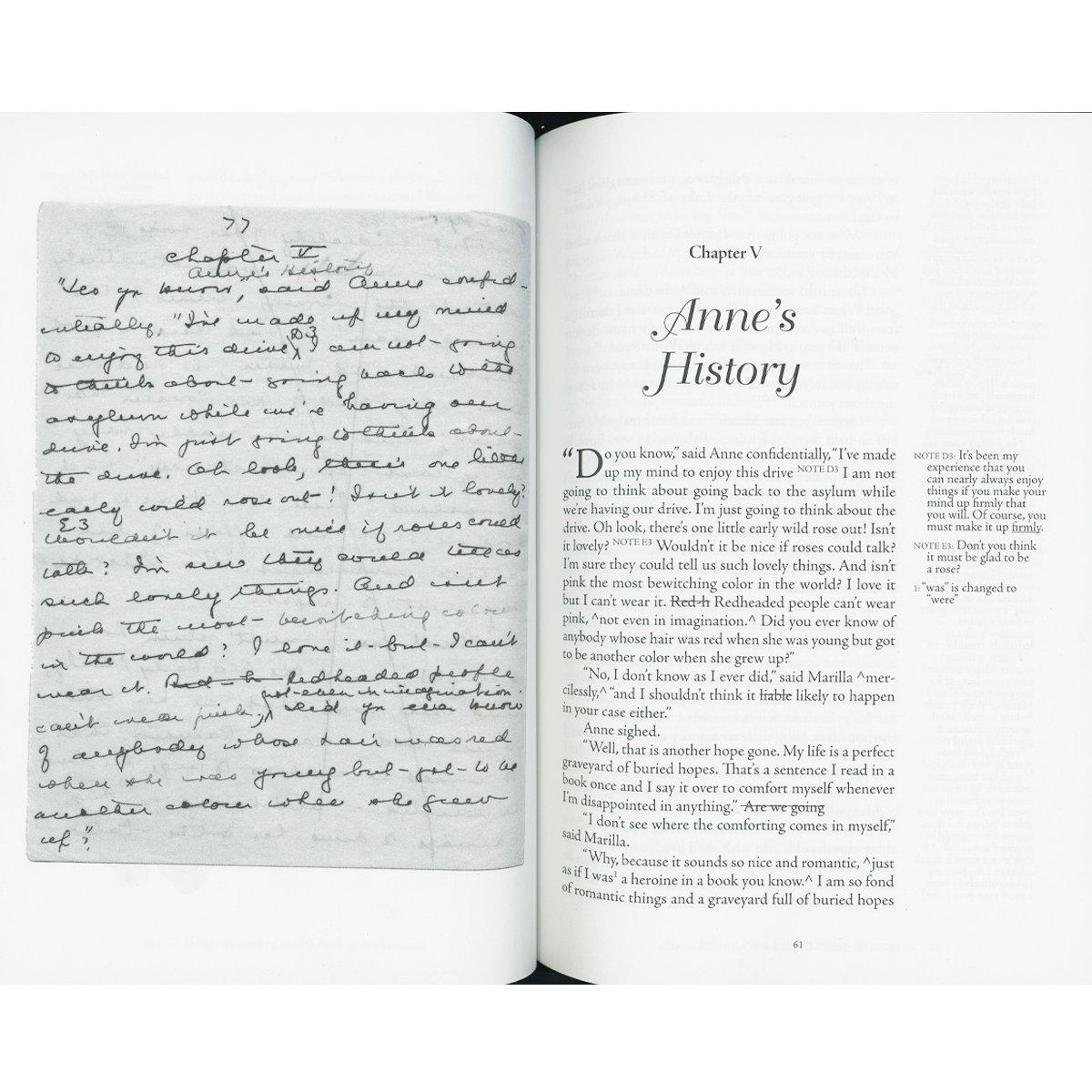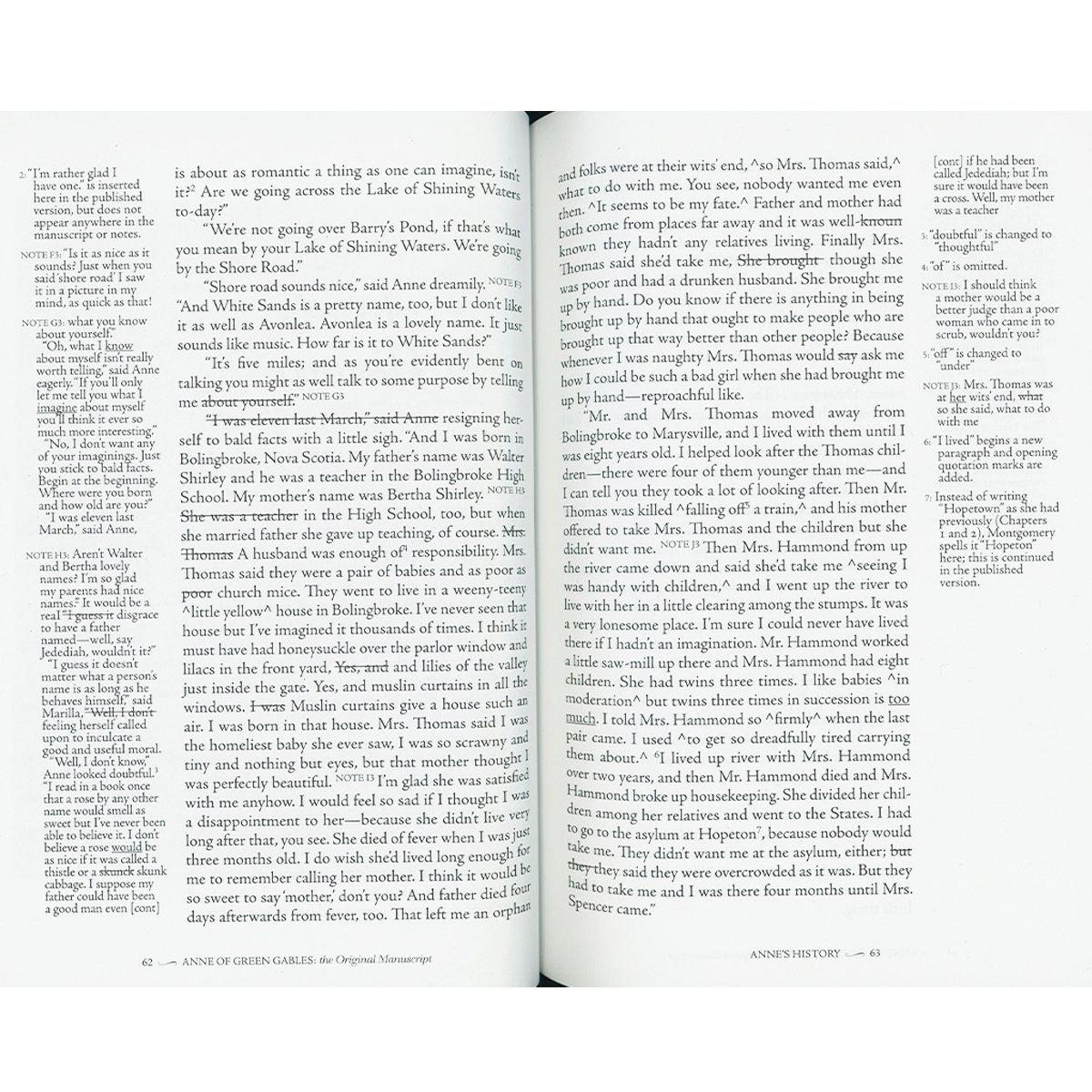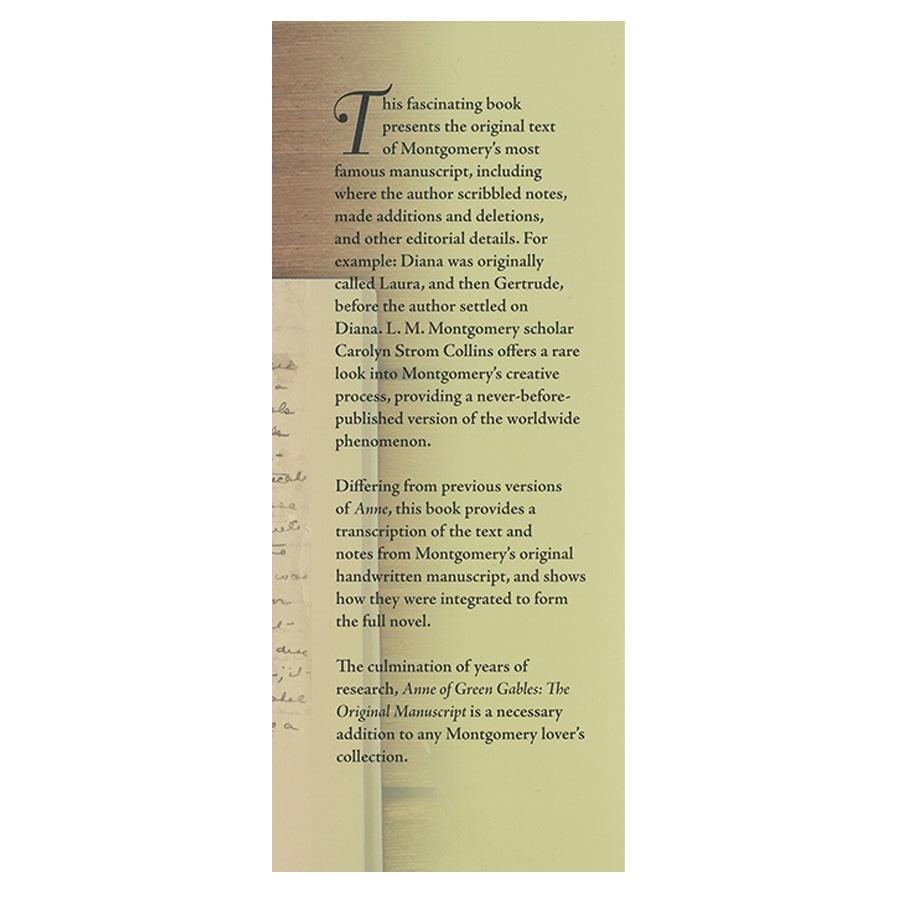 "Anne of Green Gables: The Original Manuscript" Paperback Edited by Carolyn Collins
Regular price
$ 29.99 USD
Sale price
$ 29.99 USD
Regular price
A great addition to any Montgomery lover's collection, this book is a fascinating view into L.M. Montgomery's most famous original manuscript, showcasing handwritten notes, additions, deletions, and other editorial details that were later integrated into the books. 
Edited by Carolyn Strom Collins, this book shows how the transcription and notes were integrated to form the full novel of Anne of Green Gables. 
Bday gift
Cannot give a proper review. It's a birthday gift. Bday in August.
Anne of Green Gables The Original Manuscript (Book)