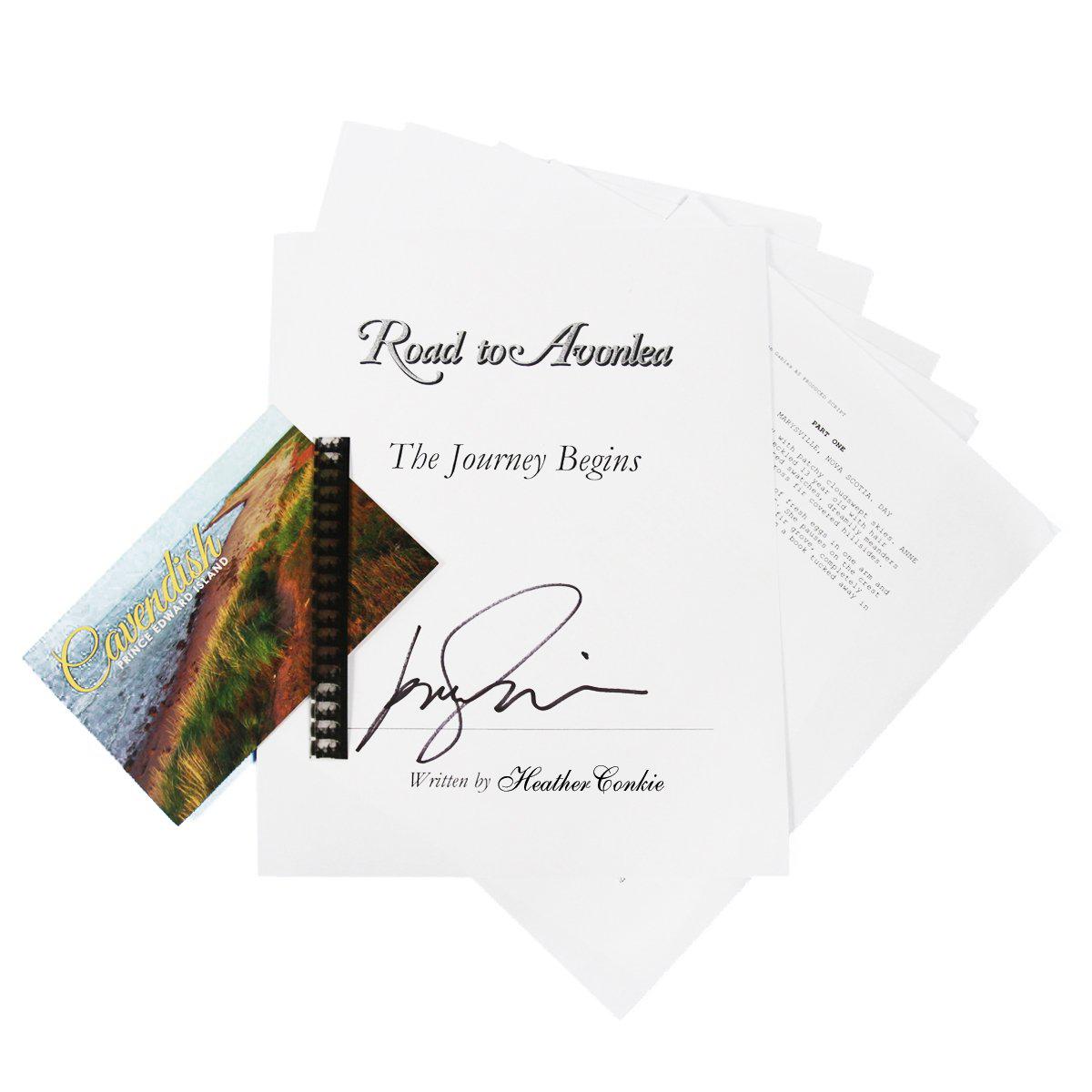 Road to Avonlea: The Journey Begins Autographed Script Gift Set
Regular price
$ 29.99 USD
Sale price
$ 29.99 USD
Regular price
The script comes enclosed in a black display box with a transparent cover.
The gift set also includes:
The Road to Avonlea: The Journey Begins script signed by Kevin Sullivan
Real film strip from the Road to Avonlea series
An official P.E.I postcard. 
Christmas Magic
Each and every week, an insecure lonely little girl waited to see Avonlea. Not once did she fail to see an episode. At 36, she married me and straight away I was introduced to the dreams she still holds dear. Yesterday for Christmas 2019 she found from Santa Sullivan, DVD's, a hand signed copy of the script, a strip of 16mm film and the "I would rather be in Avonlea" coffee cups under the tree. She just cried with joy. Thank you - no detail invested in the efforts to keep the dream of Avonlea live, even decades later... goes unnoticed or unappreciated.