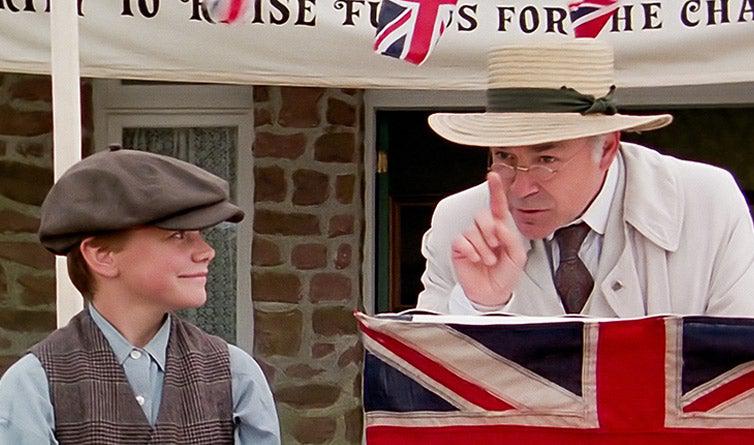 Road To Avonlea - Complete Season Six
Regular price
$ 30.99 USD
Sale price
$ 30.99 USD
Regular price
Road to Avonlea takes on a more mature tone this season as the characters of Avonlea grow and continue to face overwhelming hardships, as well as pleasant surprises. Sara Stanley shocks Avonlea when she announces she is leaving to study in Paris, and Felicity King finally accepts Gus's proposal of marriage – only to learn that he is lost at sea. In Widescreen picture format.
Special Features:
Featurette: Kevin Sullivan Discusses Guest Stars and Sweeping Changes
Featurette: Original CBC Family Hour Interview with Kevin Sullivan
Starring: Zachary Bennett, Jackie Burroughs, Mag Ruffman, Gema Zamprogna, Cedric Smith, Lally Cadeau, Harmony Cramp, and Patricia Hamilton
Special Guest Stars: Faye Dunaway, Maureen Stapleton and Sarah Polley
Product Details:
Film, Series, or Collection: Road To Avonlea
Rating: G
Release Date: 2012
Runtime: 600 minutes
Formats: Widescreen DVD, English Closed Captions
Genres: Adventure, Drama, Kids & Family
Languages: English & French Language Tracks
Includes the following episodes:
1. The Return of Gus Pike

2. Lonely Hearts

3. Christmas in June

4. Fools and Kings

5. Comings and Goings

6. The Trouble with Davey

7. Great Expectations

8. A Fox Tale

9. The More Things Change

10. Home is Where the Heart is

11. What a Tangled Web We Weave

12. A Time to Every Purpose

13. Homecoming

OUTSTANDING!
This show gets increasingly amazing every season!
Road To Avonlea - Complete Season Six - Widescreen Edition
Thoughts about Avonlea stories.
The stories are good, but the closed captions are out of sync . It makes the programs much less enjoyable. We've had issues before with other seasons of the series and got a response of "they're all like that. The seventh season was fine.
Season 5
I'm only up to season 5, and loving it!
Such a beautiful setting, wonderful acting, and poignant stories!
Avonlea
DVD s are great quality. Thank you for making them available!!