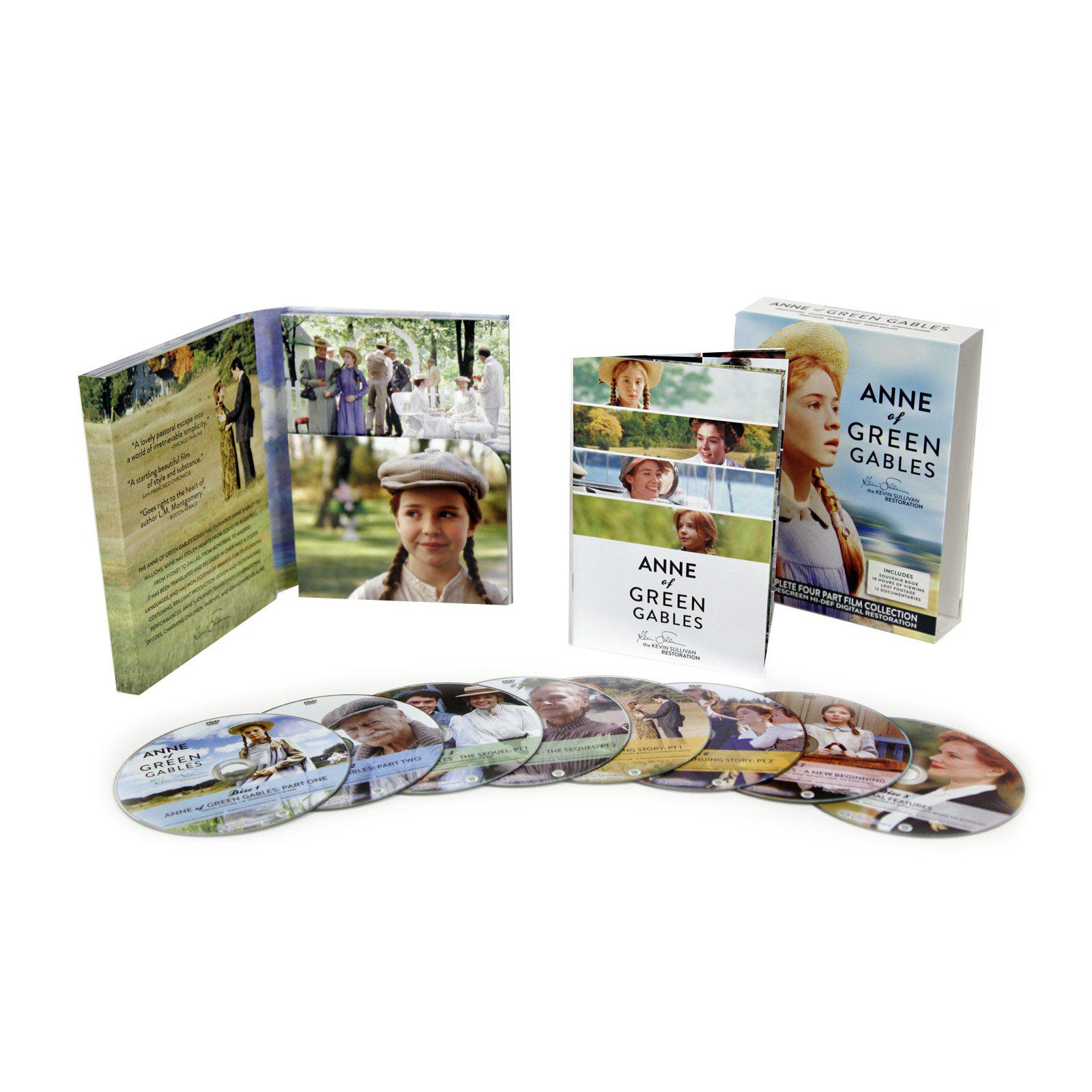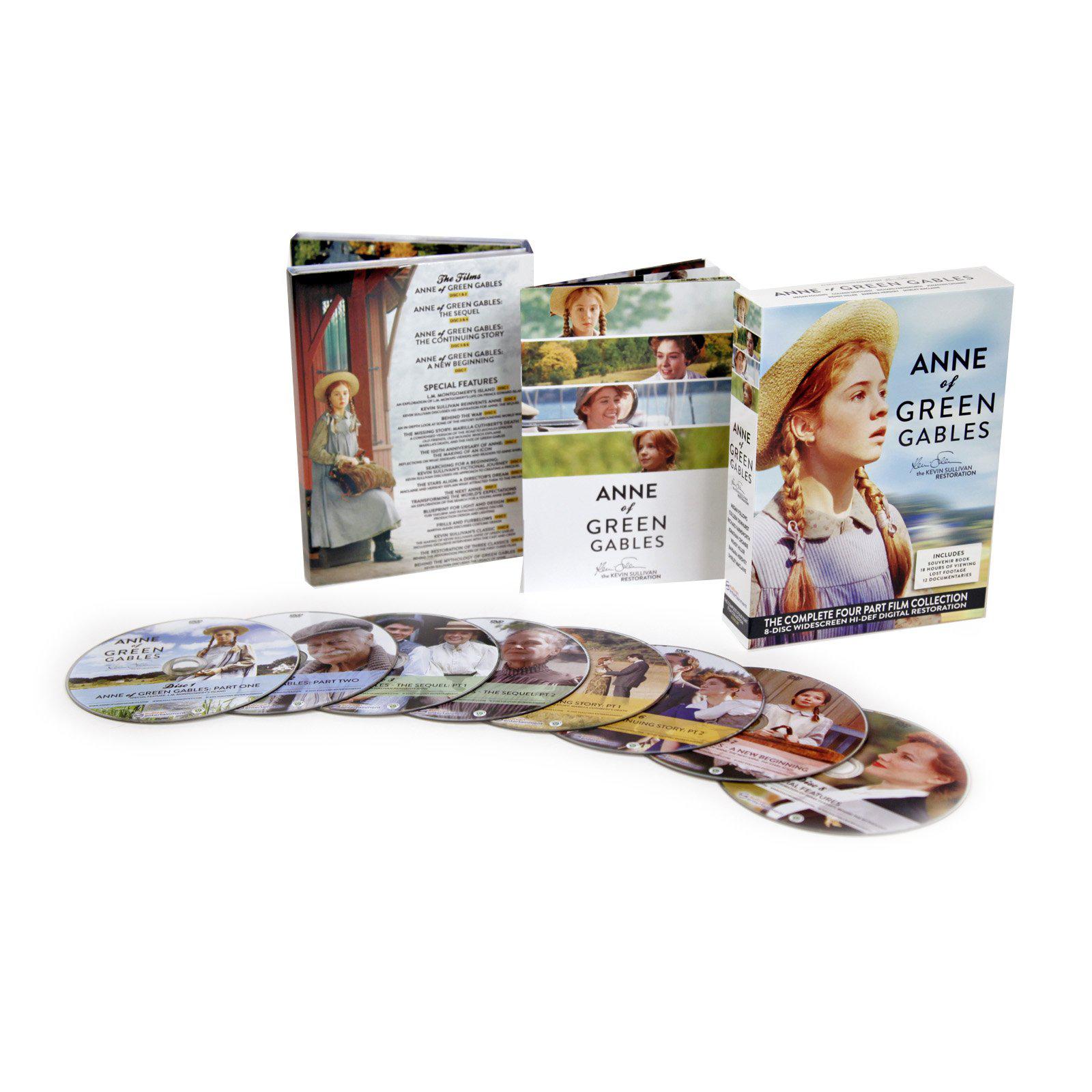 Anne of Green Gables: Four-Part Restoration DVD Set
Regular price
$ 70.00 USD
Sale price
$ 70.00 USD
Regular price
Includes all four Anne of Green Gables feature films: Anne of Green Gables, Anne of Avonlea, Anne of Green Gables: The Continuing Story, and Anne of Green Gables: A New Beginning in Widescreen picture format.
The Restoration Process: 
While filming 2008's Anne of Green Gables: A New Beginning, Kevin Sullivan realized that all of the Anne of Green Gables titles would benefit from the new digital technology being used on the production. A team of film experts have painstakingly transferred the original film footage of the first three movies, and has repaired each scratched or damaged frame, addressed color degradation issues, and negative sparkle and dirt. Their hard work has paid off: the resulting widescreen digital transfers are simply breathtaking.
Special Features Include:

The Restoration of Three Classics
Behind The Mythology of Green Gables
L.M. Montgomery's Island
Kevin Sullivan Reinvents Anne
Behind The War
The Missing Story: Marilla Cuthbert's Death
The Making of an Icon
Kevin Sullivan's Fictional Journey
The Stars Align
The Next Anne
Blueprint for Light and Design
Frills and Furbelows
Kevin Sullivan's Classic
Starring:
Megan Follows, Jonathan Crombie, Colleen Dewhurst, Richard Farnsworth, Cameron Daddo, Patricia Hamilton, Frank Converse, and Dame Wendy Hiller
Product Details:
Includes all four Anne of Green Gables movies
Audio commentary by Anne of Green Gables and Anne of Avonlea Director Kevin Sullivan and Anne: the Continuing Story Director Stefan Scaini
Dolby 5.1 & French audio tracks, plus closed captioning
Picture Format: Widescreen format
Selection of archival interviews lost footage and missing scenes
A brand new 24-page booklet full of behind the scenes information
English and French Subtitles on: Anne of Green Gables, Anne of Green Gables The Sequel, Anne of Green Gables: The Continuing Story. Anne of Green Gables: A New Beginning is not subtitled.
Great DVD Set!
Every disc played without any problems. They all had great color, picture quality and sound. I would recommend this set to anyone who loves Anne of Greene Gables.
Quick and quality service
I ordered for my daughter in law's birthday. Everything came quickly and carefully packaged. I will surely order again.
Anne of Green Gables Collection
Bought for my granddaughter who celebrated moving to from 5th Grade to Middle School. All I can say she called me very happy. That said her happiness was all I needed.
Great Gables
I purchased this for my 78-year old mom. We both loved the stories of Anne's dramas when it was on PBS. Being able to give her this complete set of DVDs, in excellent condition was a joy. She is now able to watch it any time and often.
Perfect in Every Way
This collection arrived in good time. Both picture and sound qualities are spot on. I also love having the closed captioning anvail. We are huge fans of this classic Anne of Green Gables and of the Avonlea series. We happily own all and will enjoy watching these over and over again through the years with the grandkids.