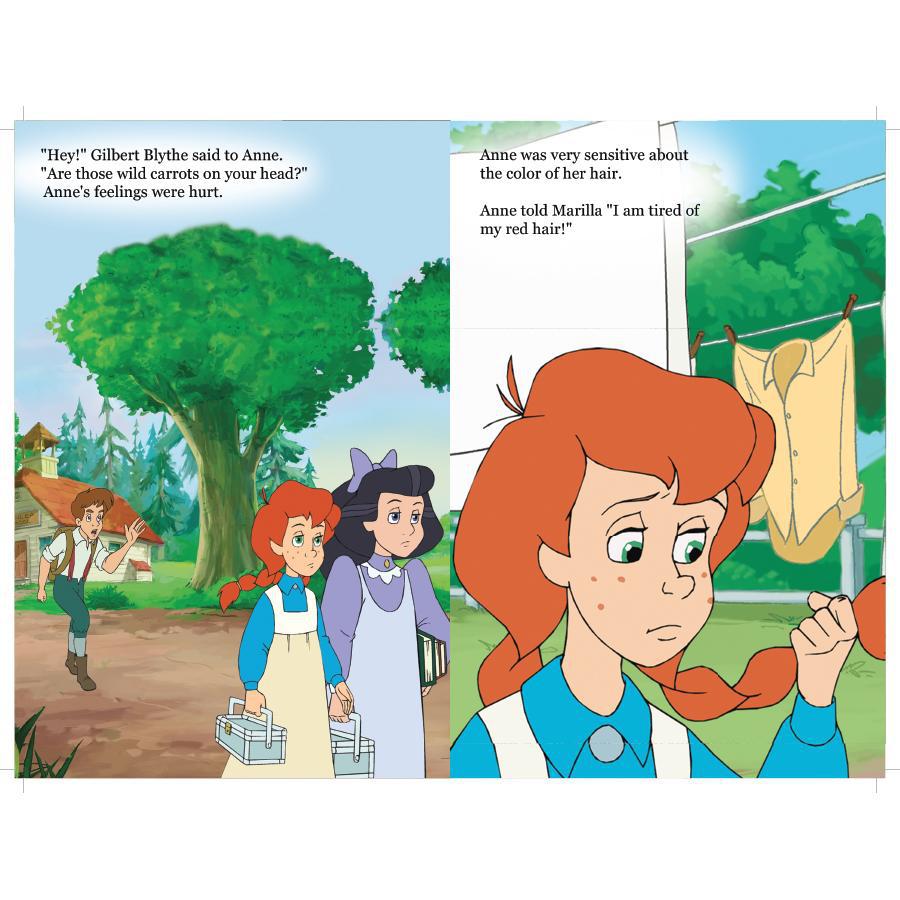 Anne: The Animated Series - Anne's Red Hair (LEVEL 1 READER)
Sale price
$ 7.00 USD
Regular price
PRODUCT DETAILS
Release Date: 2010
Reading Level 1: Ages 3-5 
Languages: English
PLOT SUMMARY: Anne's Red Hair follows the famous heroine through the trials and tribulations she experiences over having red hair. After being called carrots by Gilbert Blythe, Anne is resolved to change her appearance by any means possible – ultimately losing sight of the very thing that makes her special.
Good Storyline and Lovely Illustrated Book
I ordered this book because I love all things Anne of Green Gables. I read this with my young clients to educate about self-esteem and relationships.