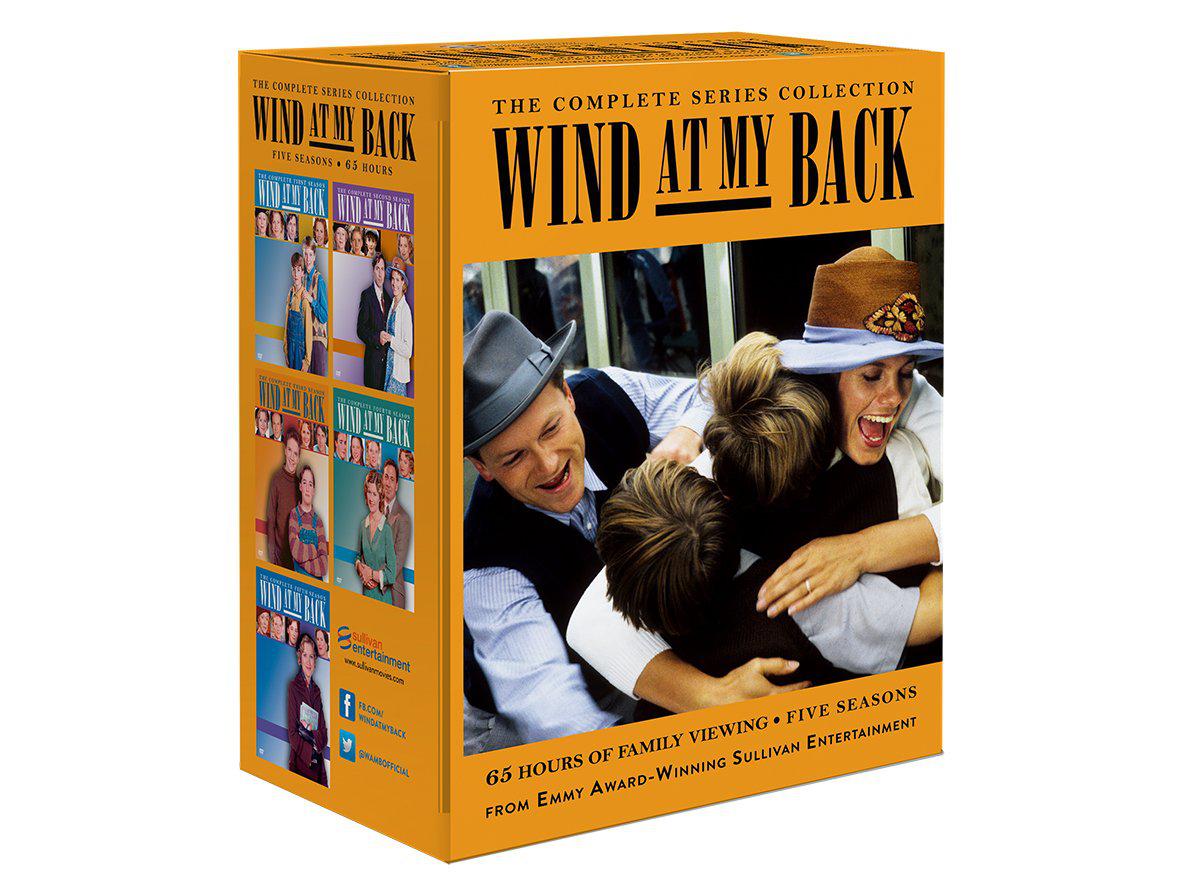 Wind at My Back: Box Set with Free Soundtrack CD
Regular price
$ 181.00 USD
Sale price
$ 181.00 USD
Regular price
FREE SOUNDTRACK CD WITH PURCHASE
Wind At My Back chronicles the struggles of the Bailey family –torn apart by economic hard times while trying to survive The Great Depression of the 1930's. The lives of the Baileys are the backdrop for stories of family bonds and the poignancy of love; sometimes funny and awkward, sometimes haunting, sometimes full of pain.
"Fans of Road to Avonlea will be delighted to discover another 65 hours of family entertainment with the same sensibility as Avonlea"
Special Features:

Featurette: Beginnings and Endings
Featurette: Finding New Bedford
Featurette: Behind The Scenes of Season Three
Featurette: Behind The Scenes of Season Four
Featurette: Behind The Scenes of Season Five
Bloopers
Game Promo
Credits & Cast Bios
Product Details:
Starring: Shirley Douglas, Kathryn Greenwood, Dylan Provencher, Tyrone Savage, James Carroll, Robin Craig, Cynthia Belliveau, Laura Bruneau, Dalene Irvine, Lynne Griffin, Dan Lett, Ron Lea
Composer: Peter Breiner
Release Date: 2009
Formats: Standard DVD
Region: 1
Languages: English
Subtitles:
Rating: PG
Runtime: 65 hours 
Includes the following:
Wind At My Back - Season 1
Wind At My Back - Season 2
Wind At My Back - Season 3
Wind At My Back - Season 4
Wind At My Back - Season 5
Wind at my back.
Wonderful program!!!! Young people could learn a lot from it!!!!
So sad it only had 5 seasons
This is the 2nd time we have watched all 5 seasons and have deeply loved it both times. It gives one the ability to view life from the "outside" looking in and thus opening up your heart to the other person's perspective of daily life. To often one only sees life from their own eyes without giving any thought or empathy of what is in the other person's heart. It is an experience that will make you a better and more compassionate human being. The acting and the story line are so true to life and deserve the greatest praise. We only wish that somebody would resurrect the series and continue with it.
Wind at My Back: Box Set with Free Soundtrack CD
We are enjoying the entire series
best ever
i have watched both ,watch and andalea
its a shame you could not keep it going, best TV in a long time
wish you had more like these