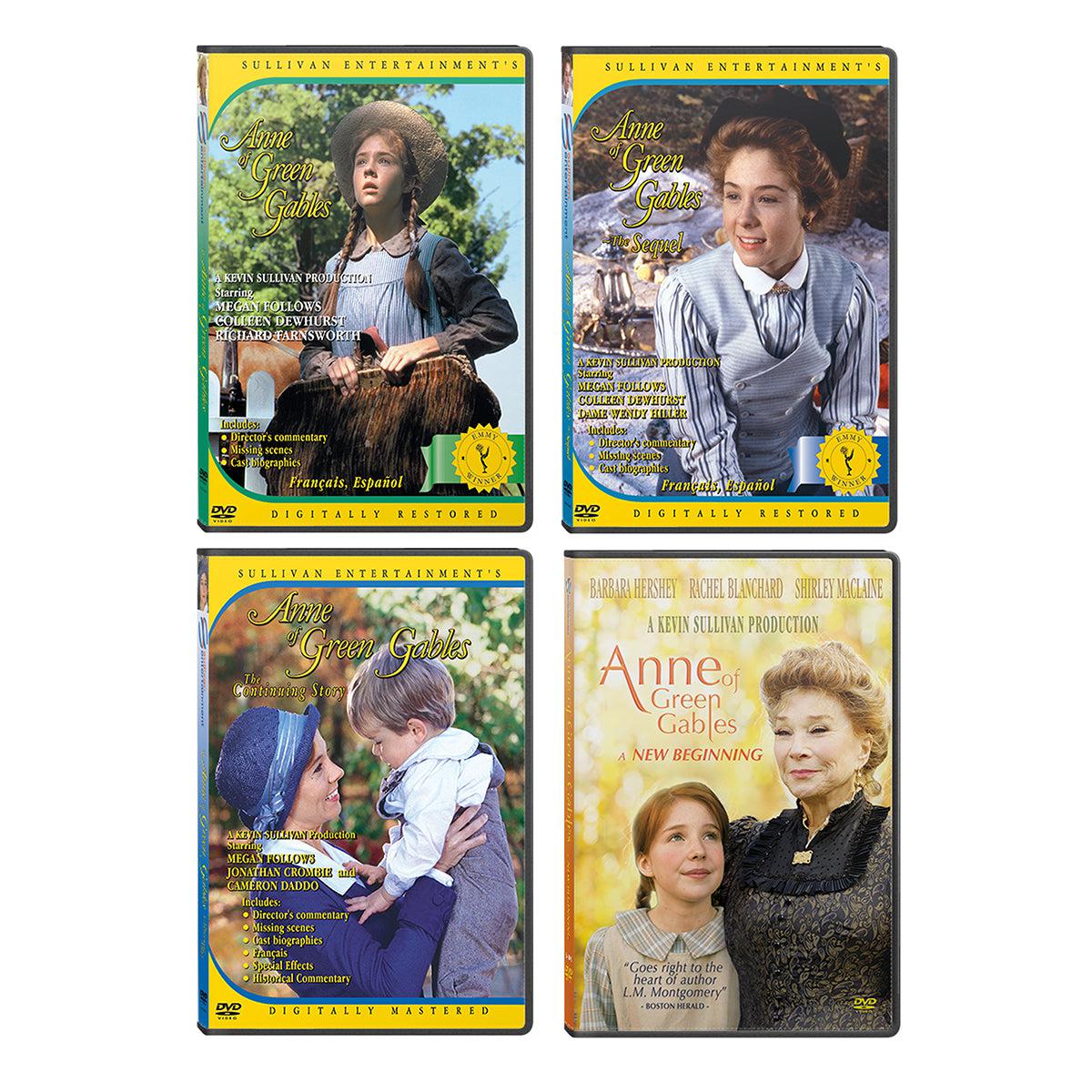 Anne: The Complete Four-Part DVD Collection (Best Value)
Regular price
$ 54.99 USD
Sale price
$ 54.99 USD
Regular price
Includes all four Anne of Green Gables feature films: Anne of Green Gables, Anne of Avonlea, Anne of Green Gables: The Continuing Story and Anne of Green Gables: A New Beginning. The Anne of Green Gables Four-Part Blu-ray 4K Restoration Set is our best quality restoration. 
Special Features Include:
Behind the scenes specials
Cast interviews
Lost footage
"100th anniversary of Anne" 
Starring:
Megan Follows, Jonathan Crombie, Colleen Dewhurst, Richard Farnsworth, Hannah Endicott-Douglas, Barbara Hershey, Rachel Blanchard, Shirley MacLaine, Cameron Daddo, Patricia Hamilton, Frank Converse, Wendy Hiller and introducing Hannah Endicott-Douglas
Product Details: 

Collection: Anne of Green Gables
Rating: PG
Release Date: 2009
Format: 5-Disc Standard DVD (Standard Fullscreen Format)
Region: 1
Language: English
Runtime: 1080 minutes

Fantastic series. 'Y granddaughter is abscessed with Anne of Green Gables! These new movies were such a perfect gift!
AWESOME DVDS for Family-Friendly Watching
I LOVE these Anne of Green Gables DVDS--especially the first two that are my favorites because they stay closer to the original books. I pretty much binge-watched the whole series because I wanted to see "what happened next", and they will be loved and rewatched many times over, I suspect.
Anne: The Complete Four-Part DVD Collection
Anne: The Complete Four-Part DVD Collection
Great 👍 DVD's
Great fantastic collection of Green gables DVDs