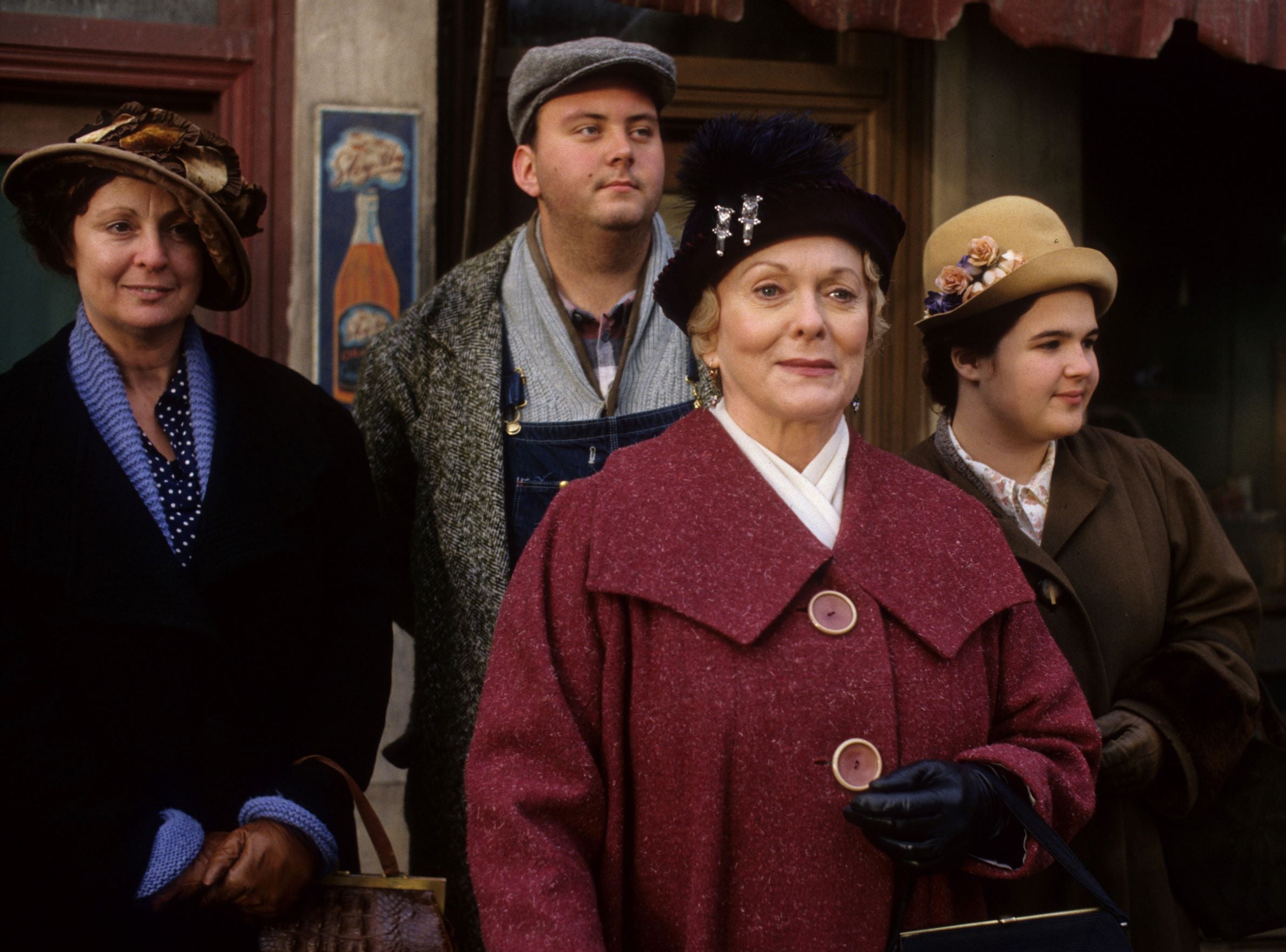 Wind at My Back: Season Three - Standard Fullscreen
Regular price
$ 30.99 USD
Sale price
$ 30.99 USD
Regular price
The Depression held an icy grip on New Bedford through the winter of 1933. Grace tries to find love with Del but that proves to be difficult. Hub gets his first dose of "The Fever" and Fat finds out about the "birds and the bees" in the process. Honey and Max build their new life together while Bob and Toppy's marriage is crumbling. Many other townsfolk have fallen on hard times in the wake of the Silver Dome Mine closure but matriarch May Bailey refuses to go down without a fight.
Special Features:
Behind-the-Scenes Featurette
Game Promo
Product Details:
Starring: Kathryn Greenwood, Dylan Provencher, Tyrone Savage, James Carroll, Shirley Douglas, Cynthia Belliveau
Composer: Peter Breiner
Release Date: 2009
Formats: Standard DVD
Region: 1
Languages: English
Subtitles:
Rating: PG
Runtime: 600 minutes
Includes the following episodes:
1.The Resurrection of May
2.The Long Weekend
3.The Forever Leap
4.My Beautiful Mom
5.The Fever
6.The Crystal Skull
7.Public Enemies
8.New Directions
9.The Strap
10.Grace of Hollywood
11.Marathon
12. A Mission For Honey
13 Life On Mars
Favourite show of all time
Wind at my back is the best show to ever written!!!
I bought season 3 from Sullivan and it was perfect quality!! Couldn't love it more!!
I really enjoyed the entire series, and enjoyed getting to know all the characters.
It really brought home to me the struggles of the great depression in small town Canada. Getting to know the characters gave me a personal connection to the struggles of these people. Each episode made me anxious to see the next episode to find out how things turned out - very captivating! I wish there were more than five seasons. I realloy feel in love with the series.
Absolutely fantastic!
My family and I have just finished watching Wind at My Back on DVD and absolutely loved it!!! I would recommend this series very highly to anyone.
Wind at My Back: Season Three - Standard Fullscreen
Wind at my back Season 3
I love this series....3,4&5 were as good as 1&2!
I had not heard of Sullivan before watching Wind at my Back season1. Price was much better then other sites and ordering was easy and I received the dvds in a timely manner. I will continue to purchase from Sullivan!