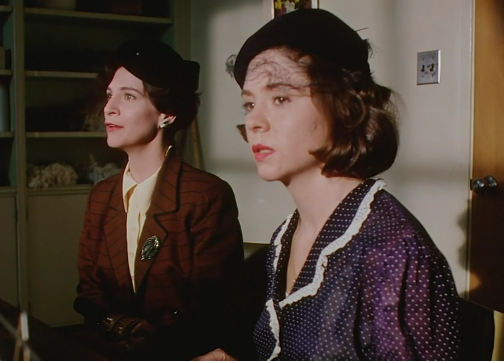 Under The Piano DVD -Standard Fullscreen
Regular price
$ 19.99 USD
Sale price
$ 19.99 USD
Regular price
This is the poignant true story of one woman's overwhelming faith in her talented, but emotionally defenseless, sister. Strong willed Franny (Amanda Plummer) nurtures and protects Rosetta (Megan Follows) from their vain and controlling mother Regina (Teresa Stratas), a faded opera star. Regina is blind to Rosetta's exceptional musical talent, refusing to accept that anything exists beyond the surface of her autistic daughter.
"Inspired by a true story "Under the Piano" is one of those dramas which grabs you simply through the characters and the actors portrayals." - The Movie Scene UK
Starring: Amanda Plummer, Megan Follows, Teresa Stratas
PRODUCT DETAILS
Composer: Peter Breiner
Film, Series, or Collection: Sullivan Classics
Rating: PG
Release Date: 1996
Runtime: 92 min
Formats: Standard DVD
Genres: Drama
Languages: English
Special Features:
Under the piano
It was somewhat difficult to view. Love Fellows skill in viewing her part. Frustrating. In the end, a very good film
Great Acting
The acting in this is superb! The story itself is riveting and emotional with twists that you aren't expecting. I had cried and laughed, felt anger and joy for the characters. Excellent family movie.