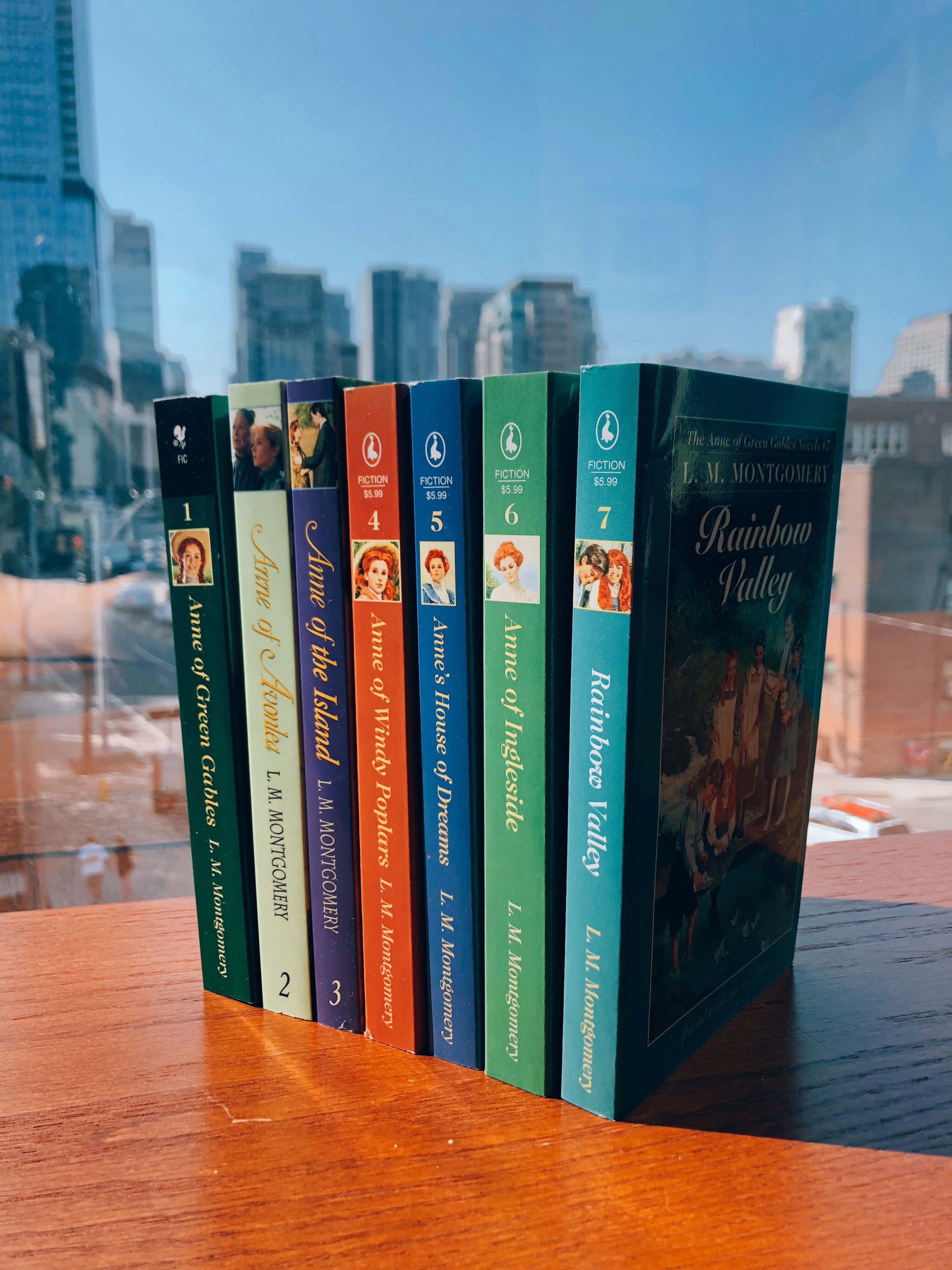 "Anne of Green Gables" 8 L.M. Montgomery Novel Collection
Regular price
$ 99.99 USD
Sale price
$ 99.99 USD
Regular price
Includes the primary eight "Anne of Green Gables" Novels by LM Montgomery, spanning Anne's childhood at Green Gables, adolescence in Avonlea, her years at Redmond College, and adulthood as a teacher, wife and mother.
Titles included:
Anne of Green Gables
Anne of Avonlea
Anne of The Island
Anne of Windy Poplars
Anne's House of Dreams
Anne of Ingleside
Rainbow Valley
Rilla of Ingleside 
Anne of Green Gables 7 Novel Collection
The books came in great shape!
I haven't read my new books yet, but I'm happy with my purchase. I can't wait to read the story behind the movies I love so much.
Anne of Green Gables Novel Collection