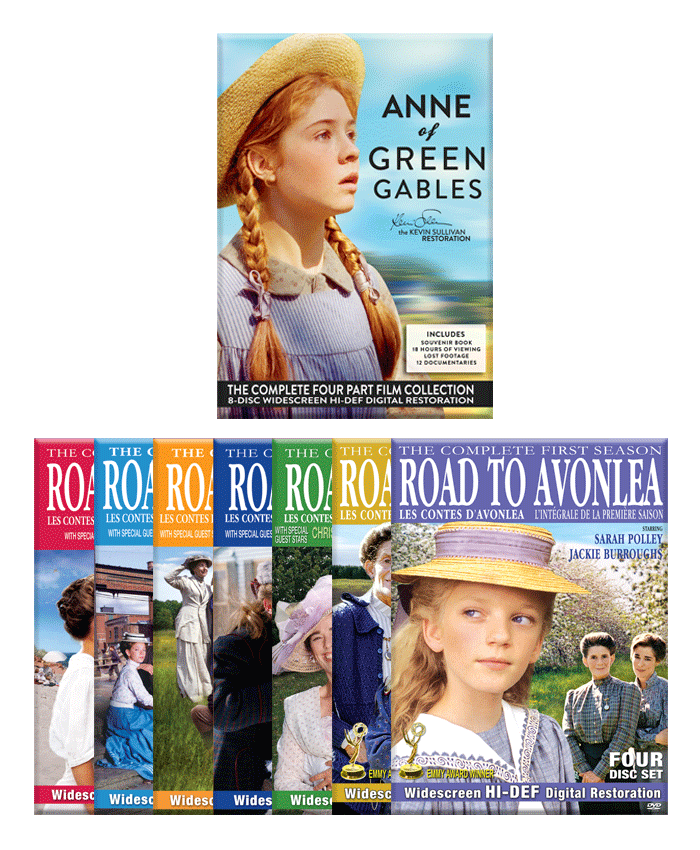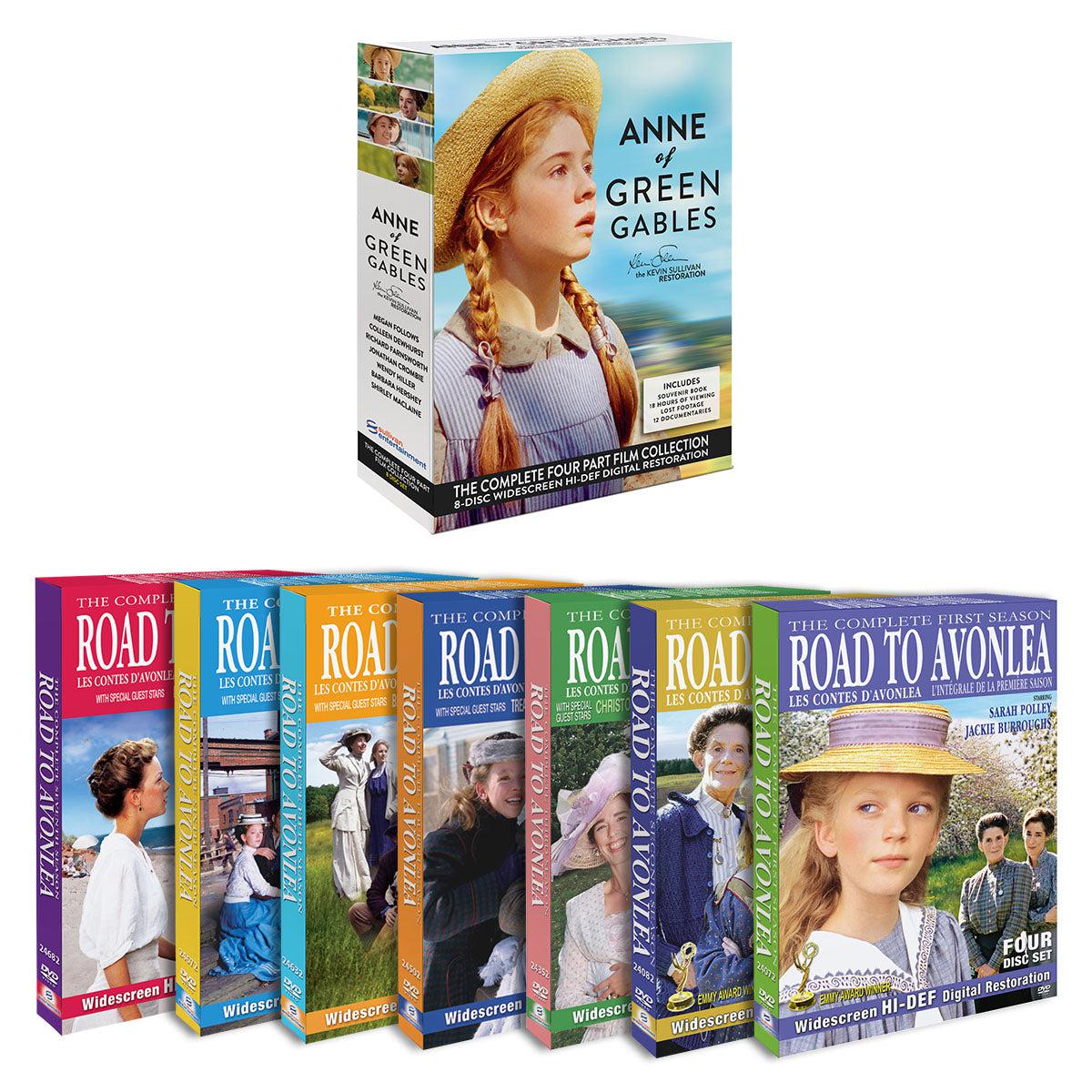 Anne of Green Gables and Road to Avonlea Remastered Pack
Regular price
$ 250.00 USD
Sale price
$ 250.00 USD
Regular price
Anne of Green Gables: The Kevin Sullivan Restoration Collection

This includes all four Anne of Green Gables feature films: Anne of Green Gables Anne of Avonlea, Anne of Green Gables: The Continuing Story and Anne of Green Gables: A New Beginning) restored for the first time from the original negatives in 4K and remastered in 24p 1080 with 5.1 Dolby Sound in 16:9:1 Widescreen format
Product Details:
Includes all four Anne of Green Gables movies
Audio commentary by Anne of Green Gables and Anne of Avonlea Director Kevin Sullivan and Anne: the Continuing Story Director Stefan Scaini
Dolby 5.1 & French audio tracks, plus closed captioning
Picture Format: Widescreen format
Selection of archival interviews lost footage and missing scenes
A brand new 24-page booklet full of behind the scenes information
English and French Closed Captioning
Anne of Green Gables, the Sequel and the Continuing Story have English subtitles
Anne A New Beginning is closed captioned
Starring: Megan Follows, Colleen Dewhurst, Barbara Hershey, Richard Farnsworth, Shirley MacLaine, Dame Wendy Hiller and introducing Hannah Endicott-Douglas
Digitally remastered Road to Avonlea, Seasons 1-7

Product Details:

Film Or Series: Road To Avonlea
Format: Widescreen DVD 16:9
Runtime: 600 minutes x 7 Seasons 
Release Date: 2013
Rating: G
Language: French, English
Starring: Michael Mahonen, Meg Tilly, Eugene Levy, Dianne Wiest, Diana Rigg, David Fox, Dalene Irvine, Colleen Dewhurst, Christopher Reeve, Cedric Smith, Faye Dunaway, Gema Zamprogna, Gordon Pinsent, Marilyn Lightstone, Mag Ruffman, Madeline Khan, Lally Cadeau, Jonathan Crombie, John Neville, Jackie Burroughs, Harmony Cramp, and Bruce Greenwood
Included in this set are 13 documentaries:
The Restoration of Three Classics
Behind The Mythology of Green Gables
L.M. Montgomery's Island
Kevin Sullivan Reinvents Anne
Behind The War
The Missing Story: Marilla Cuthbert's Death
The Making of an Icon
Kevin Sullivan's Fictional Journey
The Stars Align
The Next Anne
Blueprint for Light and Design
Frills and Furbelows
Kevin Sullivan's Classic
Remastered Anne of Greene Gables
Absolutely loved how clear the images were on my new 70" Big Screen tv. Well worth the purchase price! So enjoyed the movie. Loved watching it with my daughter who had never seen it.
Updated review
I accidentally hit 4 star on my review. Meant 5.
Wonderful Scenery, Perfect for Cozy Days.
Love the scenery in Road to Avonlea.Perfect show to watch on those cozy autumn and winter days, snug with a cup of tea or hot cocoa... love the acting👌 absolutely recommend this TV show. Love Anne of Green Gables, love the first and second movies, special features/documentaries are nice.
Absolutely Adorable!
I could not be happier with this DVD pack. As I come from Iceland, I had never seen the series on TV. I feel like I found a treasure and I so enjoy watching it. I think this kind of material is what the world needs more of. I would love to see The Sullivan production continue to produce wonderful material ❤️
Highly recommended !
Wonderful stories and images from the past !
I counted 36 DVDs in total, so value for money.