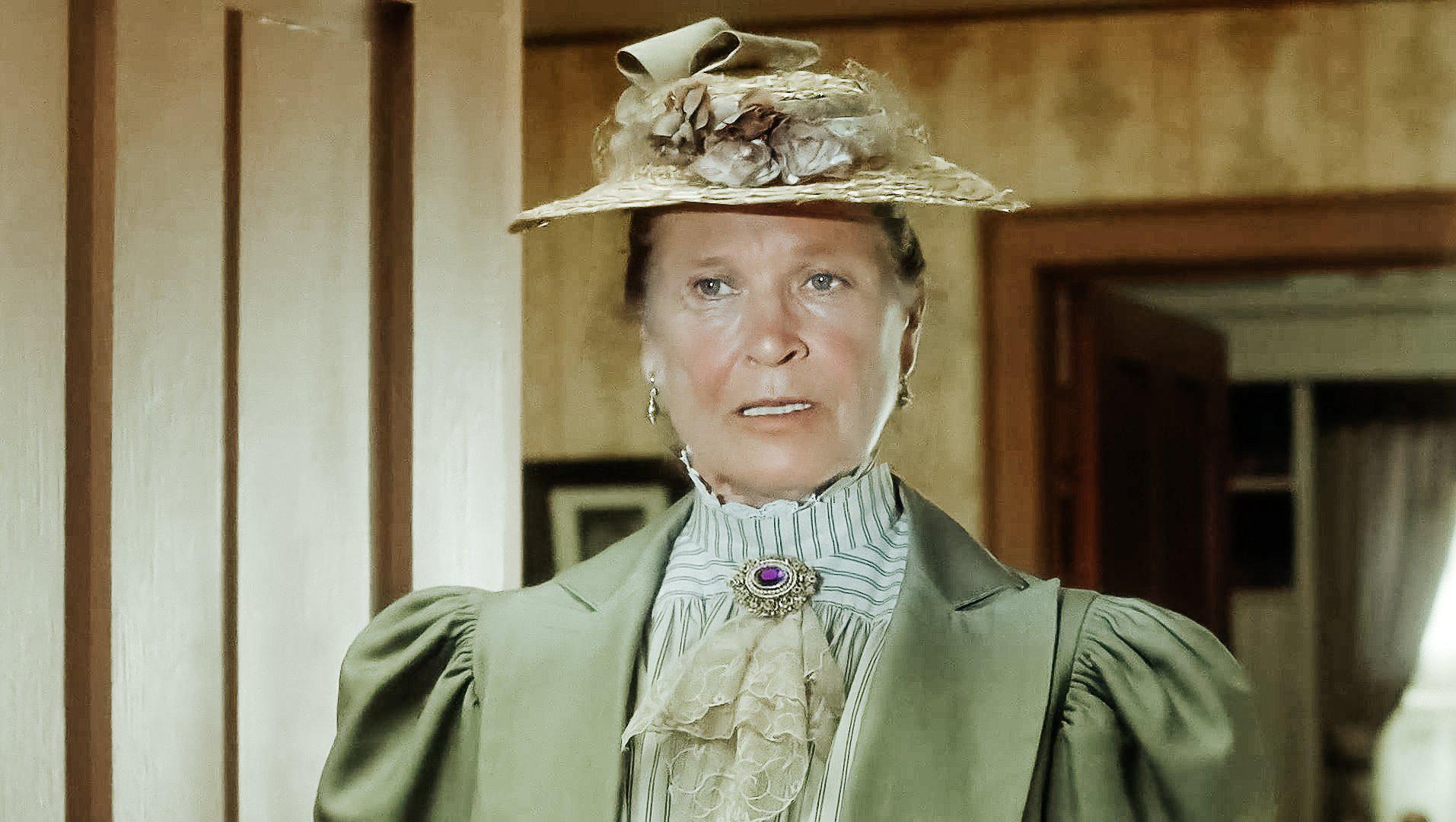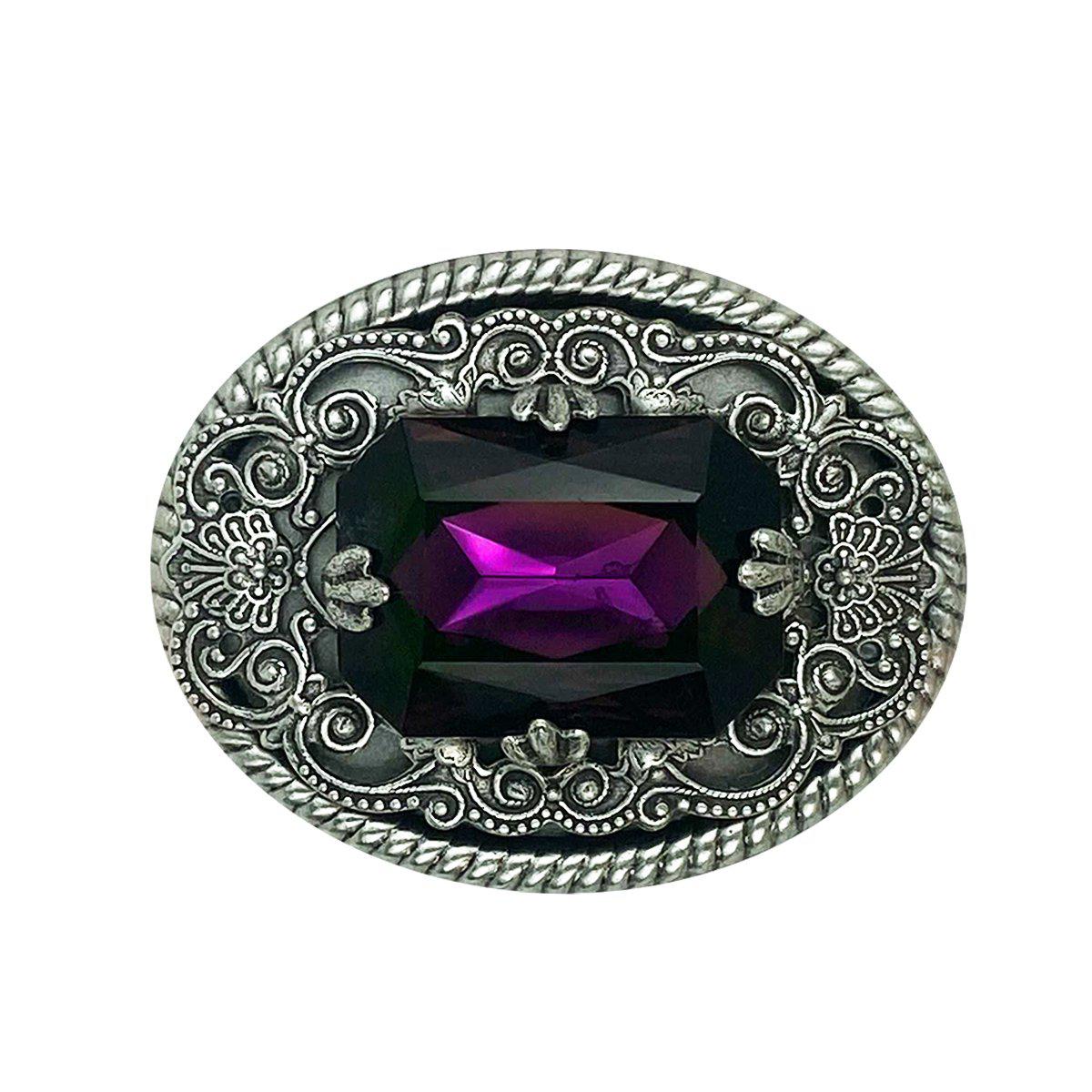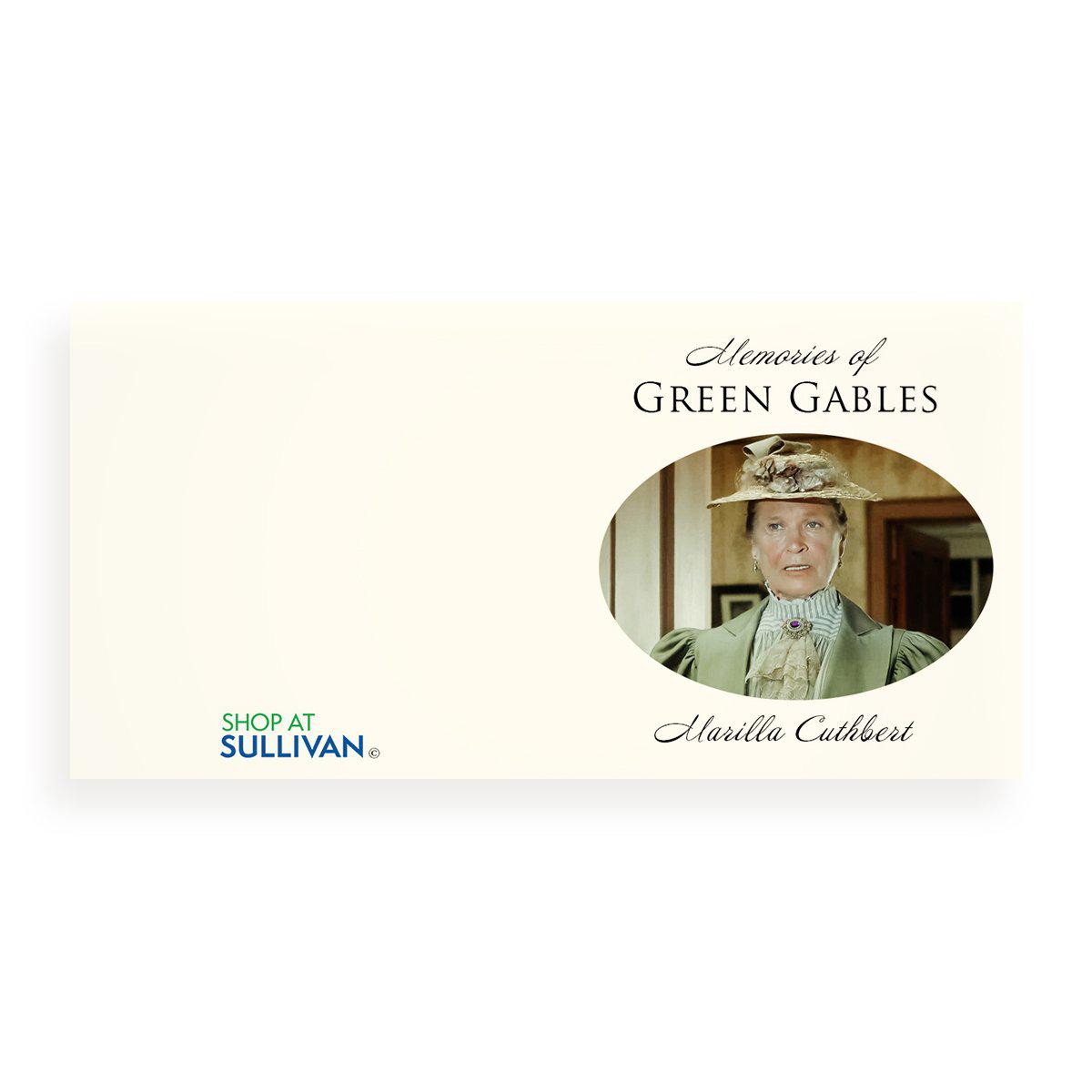 Marilla's Amethyst Brooch
Regular price
$ 105.99 USD
Sale price
$ 105.99 USD
Regular price
"Oh Marilla, I think it's a perfectly elegant brooch. I think amethysts are just lovely. That's what I used to imagine diamonds were like.... Do you think amethysts can be the souls of good violets?" - Anne of Green Gables
Marilla Cuthbert's exquisite amethyst brooch is one of the most fondly remembered elements of L.M. Montgomery's cherished novel. When the brooch goes missing in the story, Anne is accused of taking it. Despite being innocent, she confesses to Marilla that she lost it. Marilla is beside herself with anger and recriminations. When Marilla's gentle brother, Matthew, finds the brooch, Marilla quickly realizes that Anne was telling the truth in the first place. Marilla and Anne reconcile and come to better respect each other through the incident. This timeless image of trust and forgiveness is an heirloom to be passed down from one generation to the next.
This handcrafted jewelry made exclusively for Shop at Sullivan contains an authentic vintage czech glass stone that sparkles with the color and clarity of a brilliant amethyst. This brooch is an original jewelry design by Ellabelle Boutique, and is inspired by the "amethyst brooch" worn by actress Colleen Dewhurst in Anne of Green Gables based on the novel by author L.M. Montgomery. 
Product Details: 
Measures approximately 

40x30mm

Designed by Jessica Withers of Ellabelle Boutique
The brooch
It's beautiful and was well received. Thank you for good quality and good delivery.
I am very glad for the brooch
I am happy for the brooch. But the post office needed invoys on the package from you. so I paied 15 dollars to the postoffice, so I could get the package from them, because you did not put invoys on the package.
broszka piękna, ale zabrakło życzeń i poniosłam dodatkowe opłaty
Broszka dotarła do Polski w ciągu dwóch tygodni. Niestety oprócz kosztów, które opłaciłam online konieczna była zapłata kolejnych 30$ podatku przy odbiorze przesyłki. Do tego do paczki nie dołączono kartki z personalizowanymi życzeniami, o którą prosiłam podczas składania zamówienia.
Amazing.
All the products that i ordered is worth every cent. i absolutely loved the books i ordered and the earings. definitely would buy again. thank you so much for making my day ❤️. The most beautiful was marilla's broche. it was STUNNING
Exquisite!
I absolutely love Marilla Cuthbert's Amethyst Brooch! It is such a beautiful piece and as soon as I received it I had to watch the movie collection for the millionth time! I would definitely recommend to any Anne of Green Gables fan!