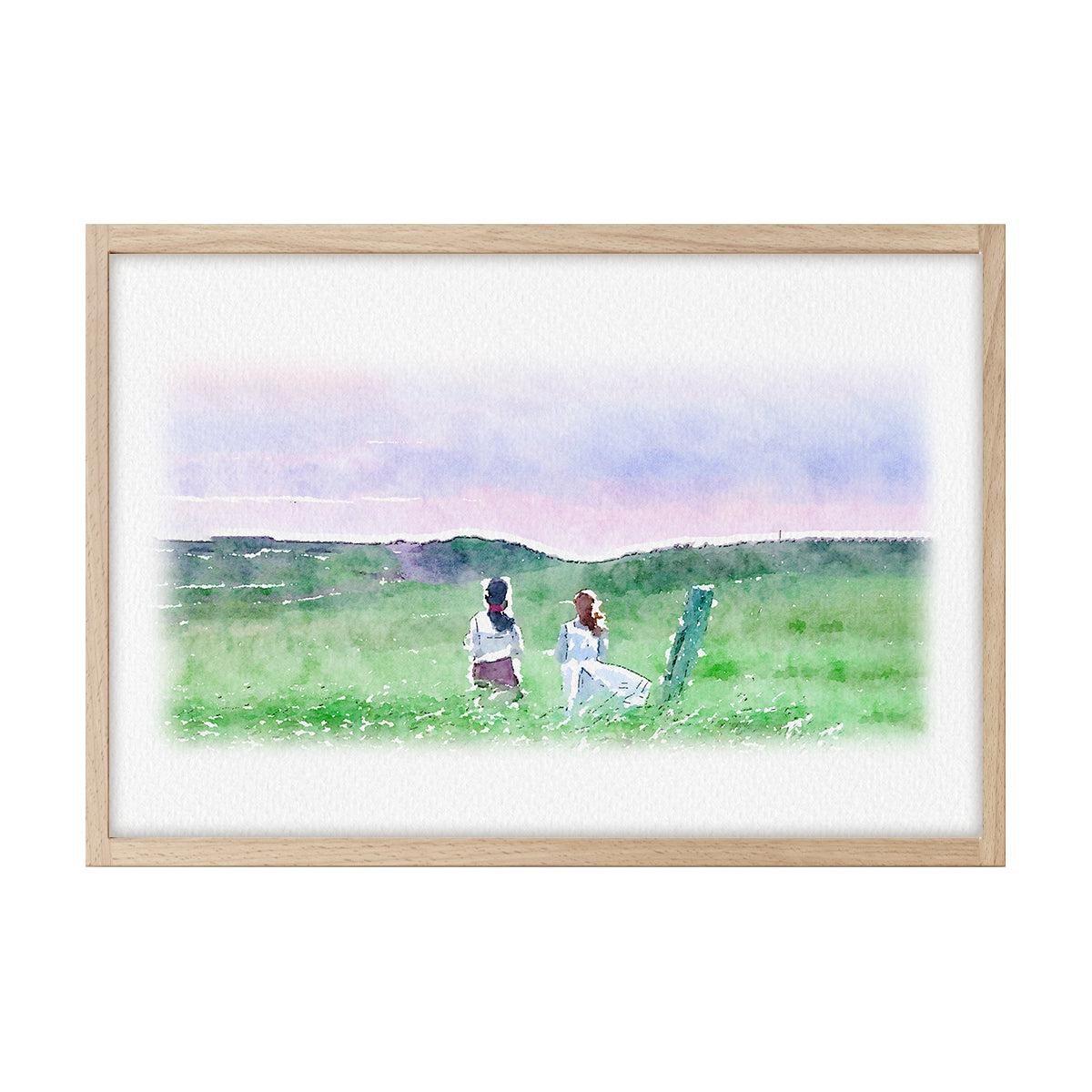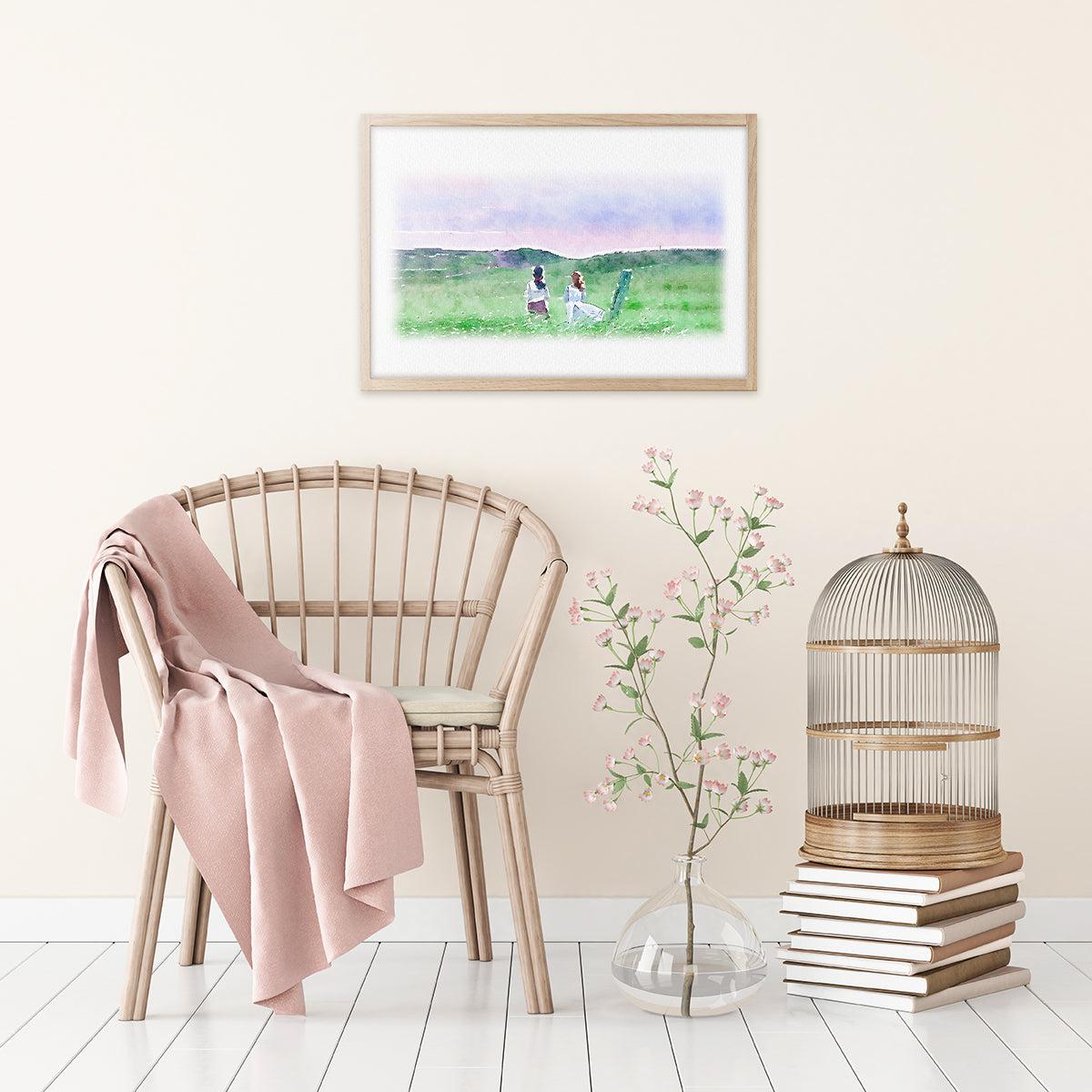 "Bosom Friends" Limited Edition Watercolor Print
Regular price
$ 31.99 USD
Sale price
$ 31.99 USD
Regular price
$ 39.99 USD
Shop at Sullivan has commissioned a series of limited edition watercolor prints that depict scenes from Anne of Green Gables, emulating the idyllic atmosphere of the series in the impressionist style. 
These pieces reflect an 'impression' of what the light, atmosphere, people, object or landscape being depicted in each scene feels like and while not heavy on detail, are evocative in feeling,
Product Details: 

"Bosom Friends" depicts Anne Shirley and Diana Barry walking across an Avonlea field at twilight
Each image in the series is limited to a run of 100 copies. They are numbered and signed by Canadian artist, Aline Zoe, and by Anne of Green Gables Director, Kevin Sullivan

Texture: Printed on high quality watercolor paper with a matte finish
Size: 12 x 18 inches 
Prints are unframed
"Bosom Friends" Limited Edition Illustrated Print on Watercolor Paper
A lovely print
The paper is high quality, the color is vibrant and it looks lovely framed on the wall in my book room! Signed by the artist, and Kevin Sullivan, and numbered on the back.