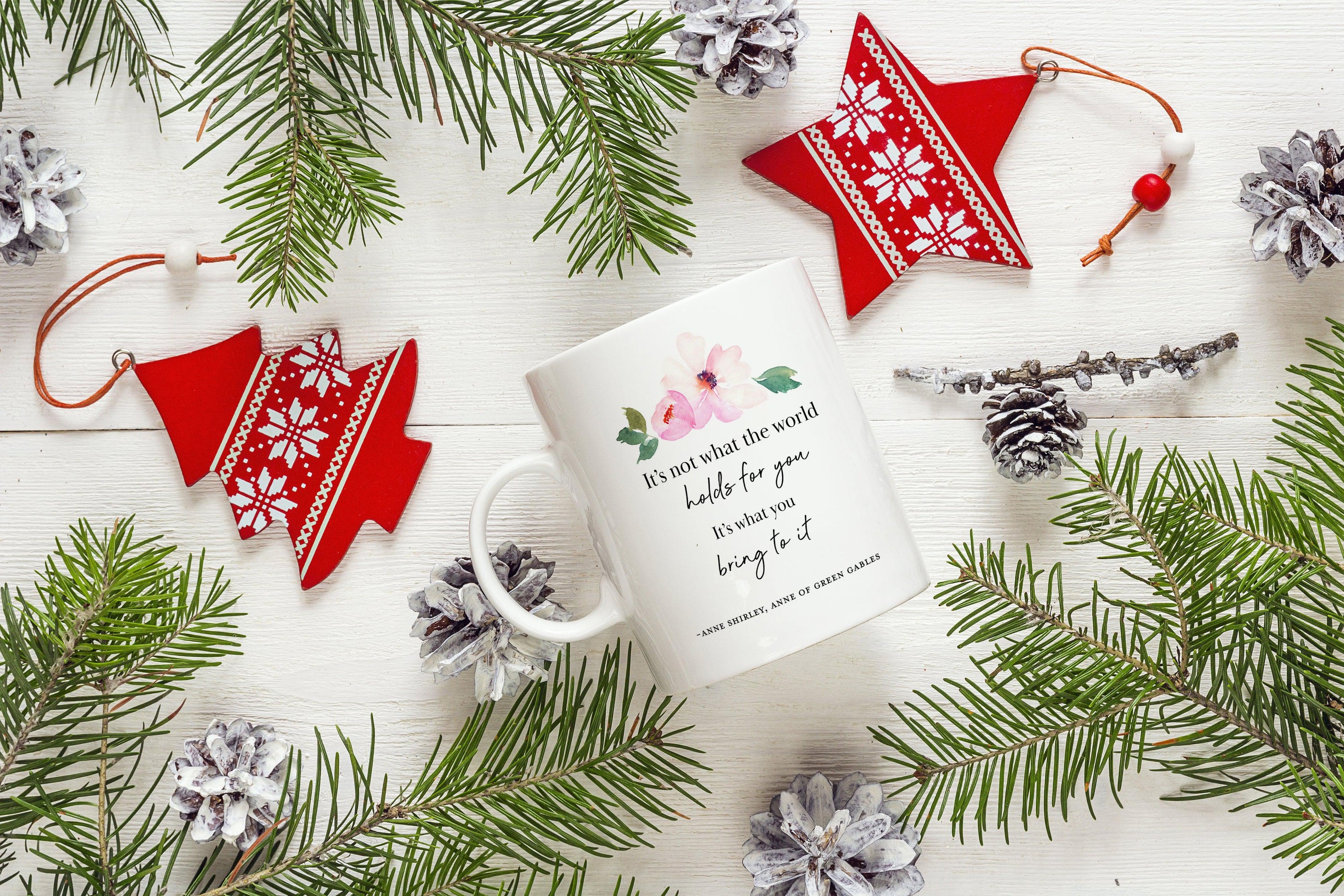 "What The World Holds" Quote Mug
Regular price
$ 21.99 USD
Sale price
$ 21.99 USD
Regular price
"It's not what the world holds for you, it's what you bring to it" - Anne Shirley
Drink your favourite beverages, accompanied by the wise words of your favourite red head.
Product Details: 
Ceramic mug holds about 11 oz. (dishwasher safe)
Double sided print
Cute mugs …
My wife was over the moon when I gave 2 Anne of Green Gables coffee mugs to her for her birthday as we are planning a fall trip to PEI. A little "theme" present to enhance the excitement! But …
I was; however, disappointed in the fact that as a Canadian buying from a Toronto based company that I had to pay in US$. Really? We are avid "buy Canadian" people - sadly not again from Sullivan.
Charge Canadian customers in CA$ and American customers in US$.
The mug is beautiful and so is the quote!