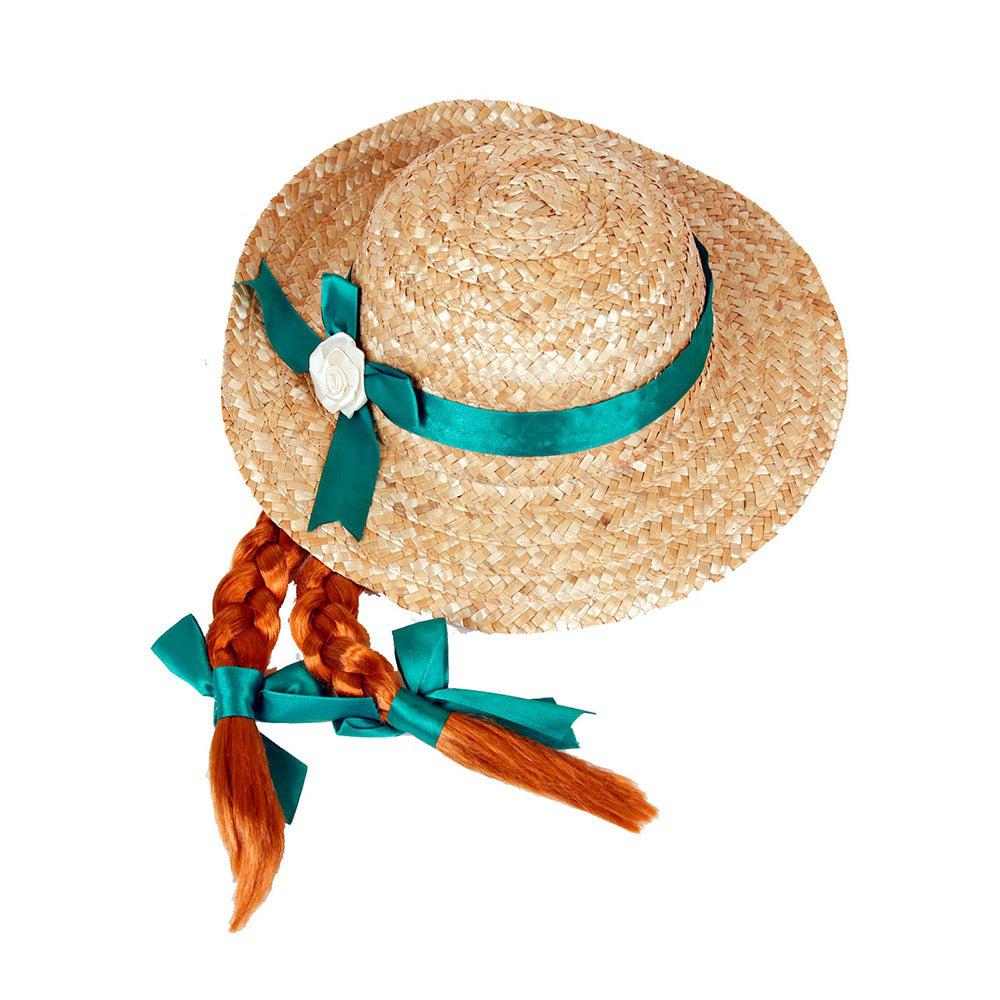 Anne of Green Gables Hat with Braids
Regular price
$ 35.99 USD
Sale price
$ 35.99 USD
Regular price
Have you ever wanted to transform into your favorite story book character? Now you can when you buy this hat! You can look just like Anne Shirley when you wear this sturdy straw hat with green ribbon accents! Embark on thrilling adventures dressed up as Anne Shirley. 
Has curly bangs and two long red braids to complete the look! 
One size.
Anne of Green Gables Hat with Braids
Great Hat!
I bought this for my eight-year-old daughter, so she could be Anne for Halloween. She looked great. We just pinned her hair to her head, and she looked like she had red hair. It's held up to some abuse. I'm hoping she'll be able to find ways to continue to use it.
Favorite purchase. Simply adore this!
Anne fans, you will love this! This hat is darling either worn as a costume or used as a decoration. The quality surprised me for the price and it adds a touch of whimsy to my decor. An elastic string holds the hat in place. The bangs required a little bit of straightening when I first put it on but the red (Carrots!) braids are perfect. The hat came in a sealed bag that makes it very giftable too.
Anne of Green Gables Hat with Braids
The hats are
ABSOLUTELY BEAUTIFUL! I am so impressed. The hats are excellent quality, love the braids & the fit is excellent. They are large enough for an adult.
Do you have Anne pinafores or dresses?
Beautiful hat
I was thrilled and our granddaughter loves it! She, our daughter, (her mother) and I have read the whole set of novels. I also bought the doll and a framed print of a map of the various homes and locations. KINDRED SPIRITS ARE WE!