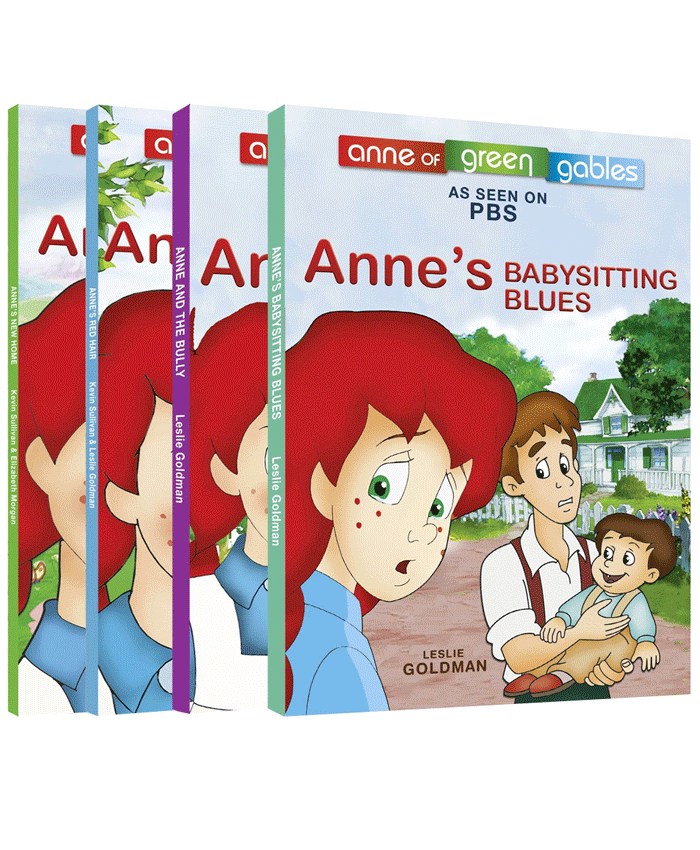 Anne of Green Gables Animated Easy Reader Set
Regular price
$ 28.99 USD
Sale price
$ 28.99 USD
Regular price
Set of Books Includes: 
Anne's New Home, Anne's Babysitting Blues, Anne and The Bully, Anne's Red Hair 
Language: English
The colors and pictures were so clear and I loved the high quality paper. I would buy more if you had them.
Great little books for an early reader!
I purchased these books for my 6 year old granddaughter who loves to read. She is beyond beginner reading but not quite ready for a real chapter book. These are the best of both worlds. There are short easy to read chapters and still some pictures to keep her interested. I'm very happy with them! I also purchased the full series of the DVD's and I am very pleased with the quality of the DVD's, the packaging, everything. It's such a pleasure to be able to enjoy a quality story with our grandchildren! There is so little to watch these days and this story of Anne of Green Gables is a classic to enjoy over and over again! Very pleased and would highly recommend to anyone!