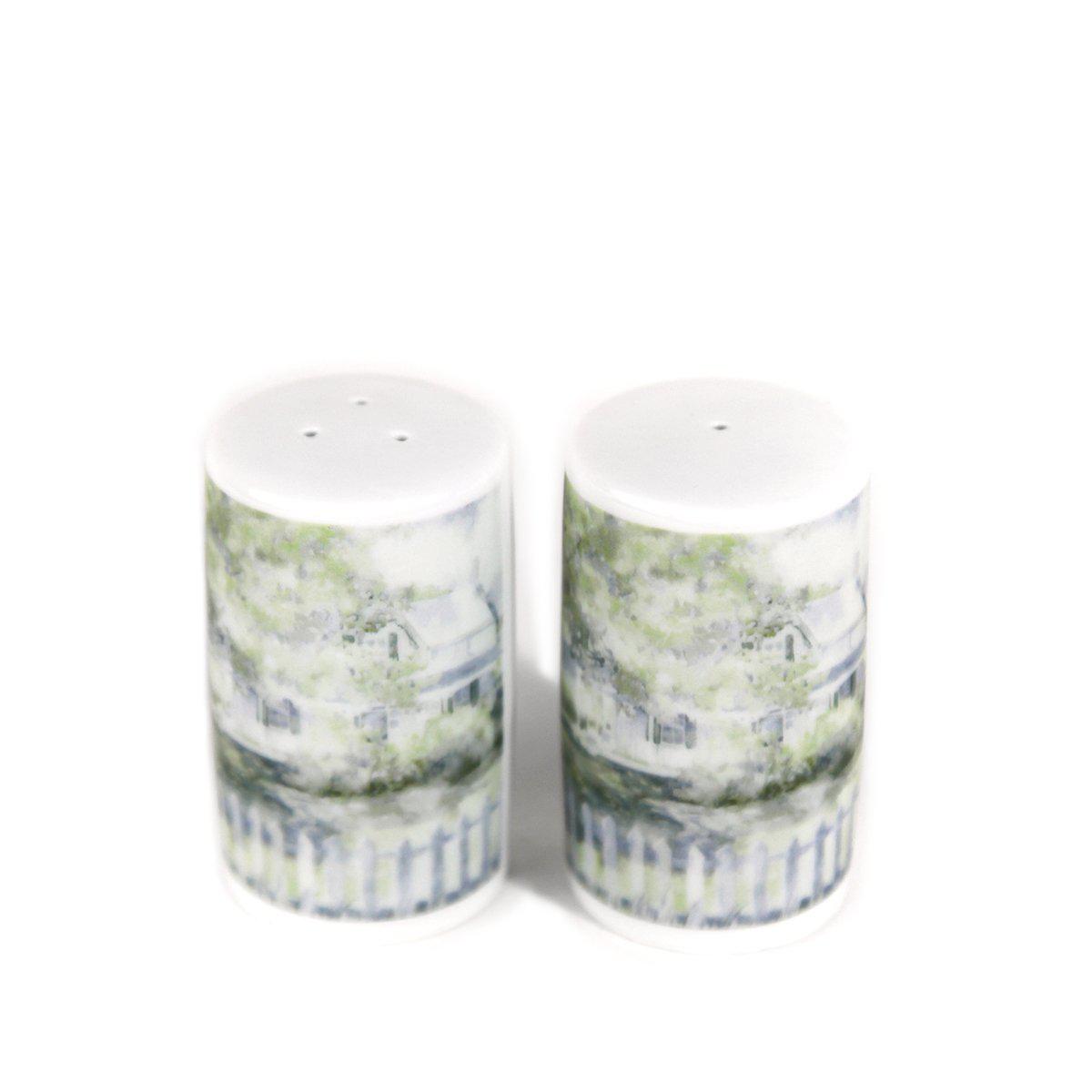 Cooking with "Anne" Gift Kit (Cookbook, CD + Salt & Pepper Shakers)
Regular price
$ 43.99 USD
Sale price
$ 43.99 USD
Regular price
Make the next occasion extra special and dine elegantly with this delicious gift set that comes in a collectors box.
Each set includes:
1x "Anne of Green Gables" Cookbook
1x Victorian Dining CD
1x set of 1.5 x 2.5 inch printed "Green Gables" Salt & Pepper Shakers 
Each book and a CD are housed in an elegant collector's box - making this a perfect gift. The package is topped-off with a pair of salt and pepper shakers depicting "Green Gables" from the watercolor by artist Diane Henderson.
Living in a pastoral world, Anne would have dined fairly modestly, but she always tried to make the occasion special. This book contains recipes from the early 1900s, as well as tips  for planning an authentic Anne of Green Gables themed meal,
on turn-of-the-century etiquette, 
and parlour games Anne would have played. 
Cooking with Anne of Green Gables Set
Lovely set
Too bad I can't do much with the CD due to the different area code (working on a solution though), but this book is all I hoped it would be. My little girl is as much thrilled as I am and has already tried a couple of recipes which are easy to follow even for an 8 year old.
Thank you very much
Cooking with Anne of Green Gables Set