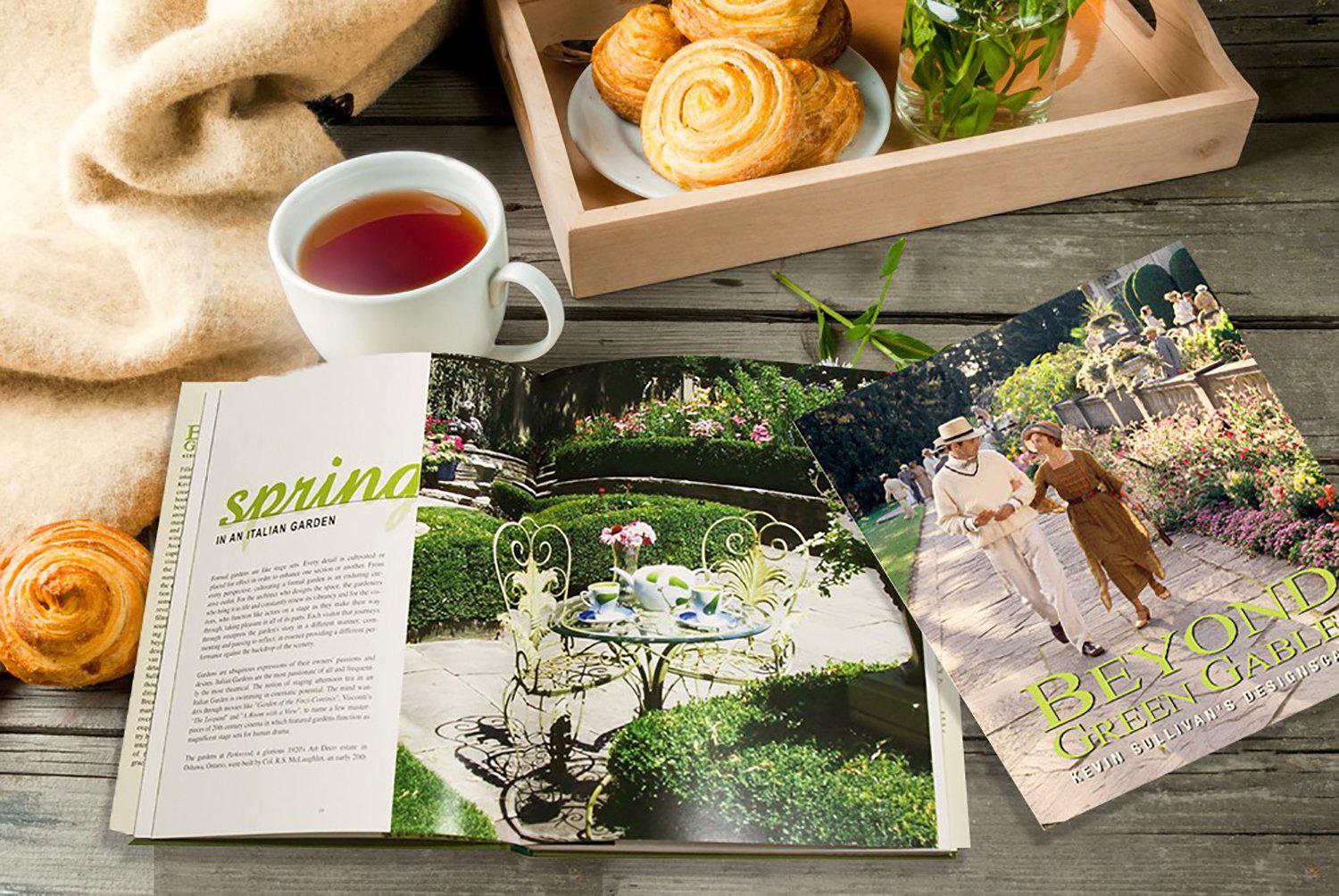 "Beyond Green Gables" Hardcover Coffee Table Book
Regular price
$ 25.00 USD
Sale price
$ 25.00 USD
Regular price
Beyond Green Gables is a lavish coffee table book, filled with striking photography, never-before-seen stills and personal anecdotes by writer/director Kevin Sullivan ; who comments on the visual style he uses to create the evocative atmosphere so immediately recognizable in all of his films. It is also an ambience that is now identified as a nostalgia factor behind "Cottage Core" social media movement.
Through an engaging text and Sullivan's own images, the reader goes behind-the-scenes into all of Sullivan's productions to learn how the various aspects of his films are translated through a myriad of inspiration; with sources including fine art, singular performances, detailed production design, furniture, lighting, costumes and even food! This compendium is organized Seasons of the Year and each Chapter concludes with a diverse selection of recipes culled by Sullivan and his producing partner Trudy Grant.
A must-have for anyone who has ever enjoyed Kevin Sullivan's productions and longs to know more about how they came to be produced.
PRODUCT DETAILS
Film, Series, or Collection: Sullivan Classics
Release Date: 2005
Languages: English

Beautiful
Lots of great material to supplement the series. Beautiful photos.
An amazing book.
This book, is an amazing and absolutely beautiful escape, from a world gone mad.
This is another Anne & etc book, to add to my "Anne of Green Gables" collection.
I so will be ordering more.
Thank you!
Simone (Australia).
Beautifully Designed Book in Spirit with Sullivan's Film Themes
This hardcover coffee table book contains beautiful photos from various of Sullivan's works including Anne, Road to Avonlea, Won't at My Back, and other of his films. The book is partitioned into four seasonal sections which discuss events, sceen scapes, and of course food with recipies included. Beautiful for the pictures alone, but the content is also relevant and enjoyable.