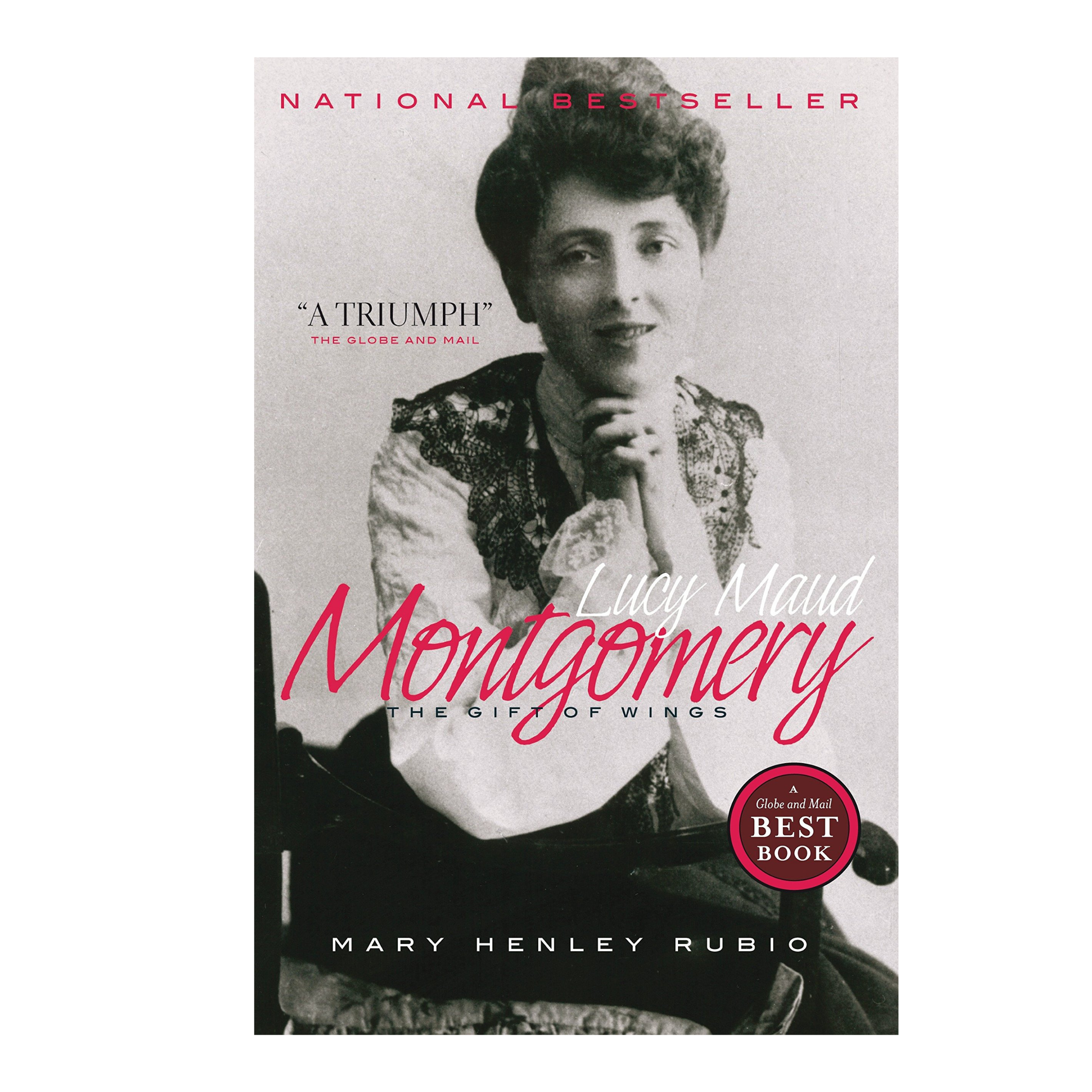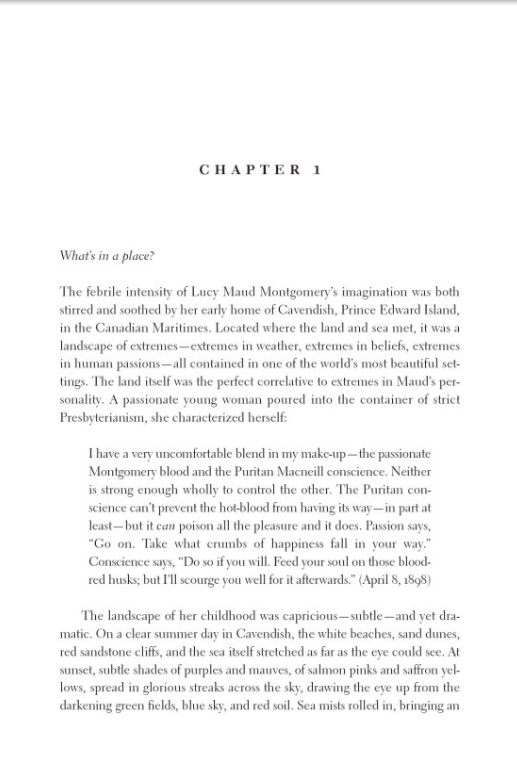 "Lucy Maud Montgomery: The Gift of Wings" By Mary Henley Rubio
Regular price
$ 32.99 USD
Sale price
$ 32.99 USD
Regular price
This biography is a must read for L.M. Montgomery fans! And includes many never-before-seen photographs from the Montgomery archives.
From Montgomery's apparently idyllic childhood in Prince Edward Island to her passion-filled adolescence and young adulthood, to her legal fights as a world-famous author, her shattering experiences with motherhood and her marriage to a deeply troubled man: this fascinating, intimate narrative of her life will engage and delight.
Mary Henley Rubio has spent two decades researching Montgomery's life, and has put together a comprehensive and penetrating picture of this Canadian literary icon, all set in rich social context. Extensive interviews with people who knew Montgomery – her son, maids, friends and relatives – are only part of the material gathered in a journey to understand Montgomery.

Still reading, but an excellent insight.
I'm still reading the book, but so far, it's absolutely excellent.
Maud was an absolute genius and it's so great to have some insight, into her life story.
I'm so glad, that this has been written, of how Maud would have wanted it written.
Thankyou to the author, for this wonderful work.
Highly recommended,
Simone
The Gift of Wings: a truly enjoyable biography indeed
At nearly 600 pages, The Gift of Wings is not a quick read but it is absolutely engaging. Mary Henley Rubio presents a portrait of Lucy Maud Montgomery which is affectionate but also critical and unbiased. The reader learns much about Maud's struggles with her mental health and about her character and her life on PEI, all of which are important to an understanding of Montgomery's contributions to literature. For an adult reader (such as myself), who lives 1000s of miles away in Australia, this biography has placed Montgomery's life and works in a Canadian social and historical context. If you love the works of Lucy Maud Montgomery then you must read this fascinating biography.