BLU-RAYS & DVDS
Classic Movies
Anne of Green Gables Four-Part Blu-ray Collector's Set
AVONLEA MERCH
Cozy Fall Hoodies & More
Avonlea inspired designs to wear all year long.
MARILLA'S TEAPOT
High Tea In Avonlea
Cozy up with a book and enjoy a hot tea or enjoy a pot with friends and neighbors. Either way, this teapot will bring a little Avonlea into your home. Designed based on the teapot Marilla Cuthbert uses in Anne of Green Gables.
Avonlea Throw Pillows
Avonlea Home Decor
Remind yourself that "tomorrow is always fresh...with no mistakes in it" with this lovely pillow case perfect for adding a little Anne of Green Gables to your house décor.
Halloween in Avonlea
Anne of Green Gables Costume
Dress as your favourite redhead from Avonlea this Halloween with this Anne Shirley-inspired costume!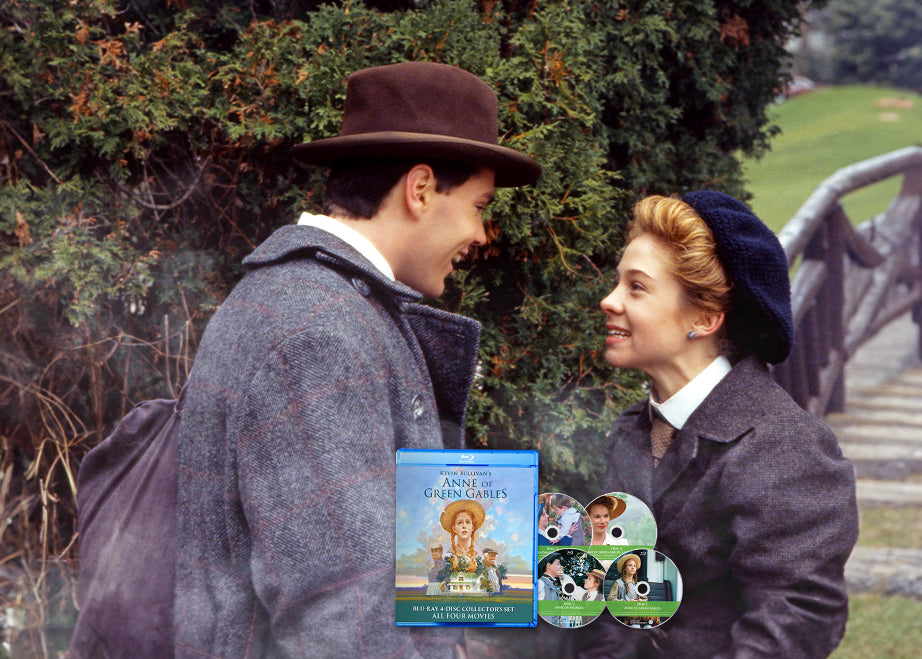 "I'm so glad I live in a world with Octobers"
That is a tremendous consolation Miss Stacey. "Tomorrow is always fresh with no mistakes in it…"
Well… "With no mistakes in it yet."
"I don't want sunbursts or marble halls...
I just want you."
"I went looking for my dreams outside of myself and discovered, it's not what the world holds for you, it's what you bring to it."
"Don't you ever imagine things differently from what they are?"
"No."
"Oh, Marilla, how much you miss."
Shop at Sullivan
The Official Anne of Green Gables Store